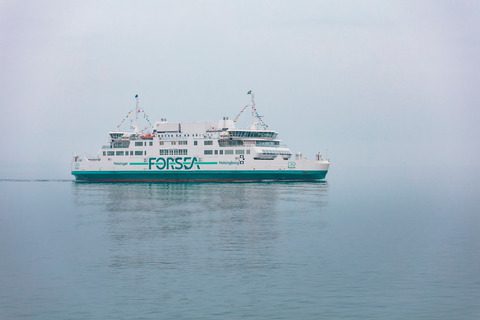 Denmark's biggest passenger ferry company Molslinjen A/S has expanded with a deal to buy ForSea from Igneo Infrastructure Partners.
The Danish-based Molslinjen said that with this acquisition, the company is expanding the network of "floating bridges", as it called it, between Denmark and Sweden. The two parties involved have agreed not to disclose the sale price.
ForSea is the only operator of Roll-on/Roll-off ferries between Helsingør in Denmark and Helsingborg in Sweden and provides a ferry service located at the closest point between the two countries with about 4 km distance. ForSea ferries sail six million passengers, one million passenger cars and 450,000 trucks across the strait every year, as it was mentioned. The company operates five ferries across the route, of which the two most important are electric and a third is planned for electric operation – which sets a clear path to full decarbonisation of the fleet within this decade.
It was stated, that Molslinjen was bought by EQT Infrastructure in 2021, and the company has 15 ships and approximately 1200 employees. The company transports around eight million passengers via its nine ferry routes across Denmark including connections to Sweden and Germany.
Carsten Jensen, managing director at Molslinjen, says that "ForSea is an attractive and well-run ferry company. ForSea and the Molslinjen are both important transport links in the Nordics with a very comparable range of services and expertise within for their respective organizations".
It was clearly stated that the deal is subject to the approval of the Swedish and Danish competition authorities, and this is expected to be completed early 2023.
Source: Molslinjen