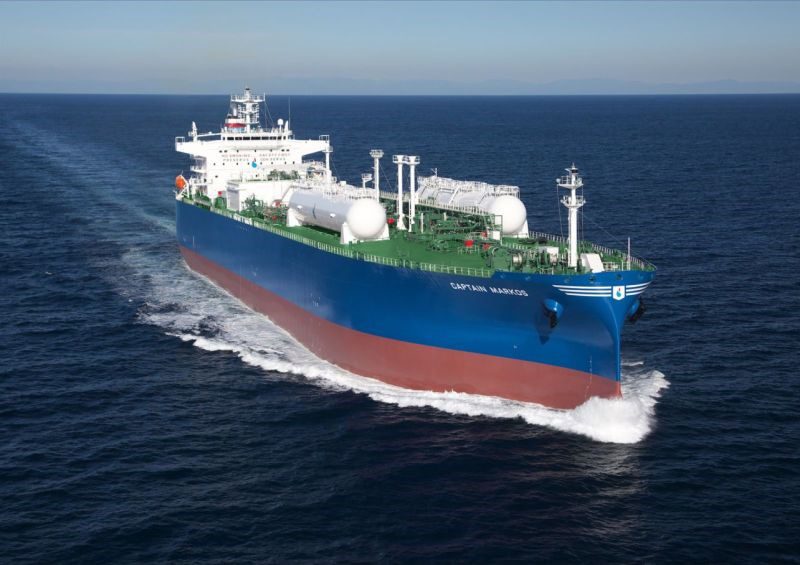 Photo credit: Dorian LPG
Dorian LPG led-by the Greek John Hadjipateras recorded the best financial year in its history, according to its results for the three months and fiscal year ended in March.
The New York -listed company, an owner and operator of modern and very large gas carriers (VLGCs), had a net income of $76.0 million, or $1.89 per share, for the three months ended March 2023 compared to net income of $35.4 million, or $0.88 per share, for the same period last year.
Dorian's adjusted net income amounted to $78.1 million, or $1.94 per share, for the three months ended March 31, 2023, compared to adjusted net income of $24.7 million, or $0.62 per share, for the three months ended March 31, 2022.
John Hadjipateras, Chairman, President and Chief Executive Officer of Dorian LPG, noted that "the fourth quarter marked the culmination of the best financial year in the company's history. Strong chartering results and a solid balance sheet enabled us to return nearly $225 million to our shareholders during fiscal year 2023".
Hadjipateras added that "our commitment to sensible and environmentally sustainable investment is evidenced by the addition of three dual-fuel VLGCs so far with a fourth coming later this year".
The company took delivery of its newbuilding dual-fuel VLGC Captain Markos from the shipyard of Kawasaki Heavy Industries.
Dorian LPG also time chartered-in two dual-fuel Panamax VLGCs for seven years, each with three consecutive one-year charterer's option periods and purchase options in years seven through ten.
Furthermore, the company extended the time charter-out of the 2015-built Concorde and the 2014-built Corsair with expirations during the first and fourth calendar quarters of 2024, respectively.
In its financial report, Dorian points out that global oil and gas markets and macroeconomic concerns, coupled with factors specific to the LPG trade, drove a volatile first calendar quarter of 2023 in the LPG market.
After a period of significantly high natural gas prices, a relatively mild winter helped ease bullish sentiment in the market, resulting in a drop in natural gas prices throughout the first calendar quarter of 2023.
At the same time, crude oil prices remained around $80 per barrel for Brent. Further OPEC+ production cuts announced in April 2023 are expected to maintain the "higher" oil prices over the second calendar quarter of this year.
Combined, such factors have resulted in a revision upwards of annual natural gas liquids production in the U.S. from previous forecasts.