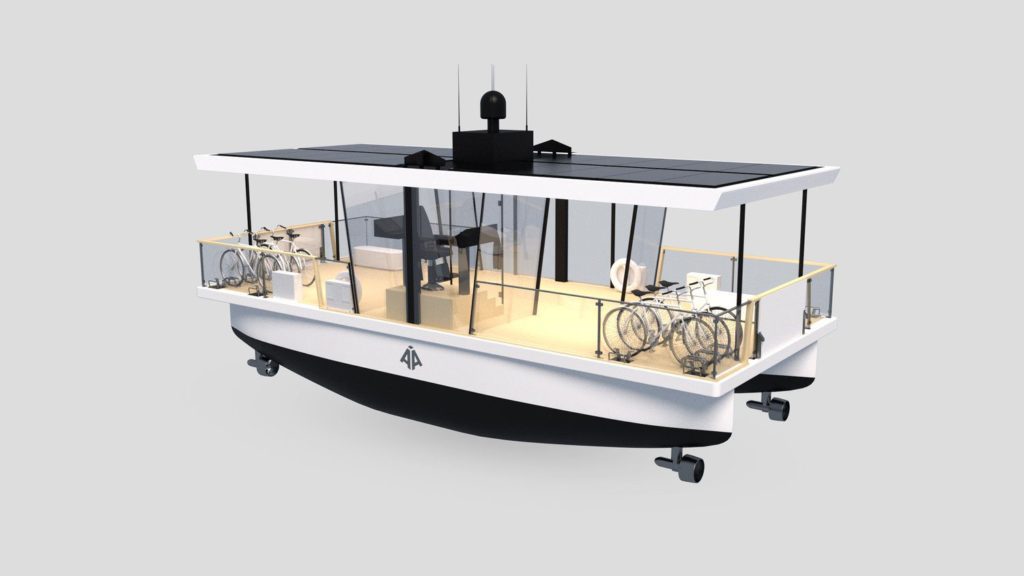 Norway´s shipyard Brødrene Aa is building the first autonomous passenger ferry for commercial operation, that will operate a route between Kungsholmen and Søder Mellarstrand in Stockholm.
The shipping company Torghatten and the Norwegian technology company Zeabuz, being behind the project.
The new vessel to be built is an electric catamaran with a capacity of 25 people, and is scheduled to be completed in April 2023. The boat will run in the middle of Stockholm, with 15 hours of continuous electric operation each day.
The autonomous passenger ferry will be 12 meters long and will have an open, covered passenger deck with boarding and disembarking at both ends.
At first, the boat will always be led by a captain on board, while the trip will be monitored from a control room. In the long term, the idea is that everything will be controlled from the control room on land.
This is a very interesting contract for Brødrene Aa as it gives the opportunity to showcase a new concept for cities that want to make better use of their waterways.
Two companies are behind the project, the shipping company Torghatten, and the Norwegian technology company Zeabuz that supplies the autonomous system for the passenger ferry.
It's worth noting that the technology company Zeabuz has already developed an autonomous test ferry that runs in Trondheim, Norway.
Source: Brødrene Aa