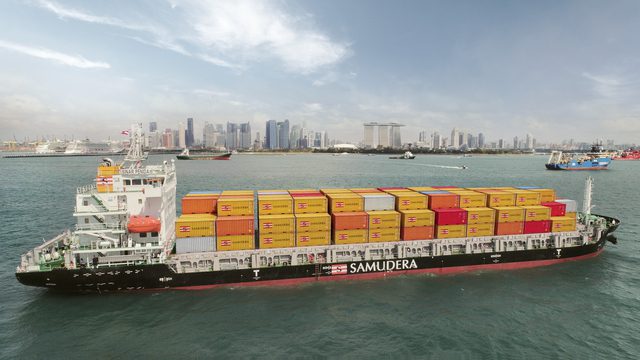 Singapore-based Samudera Shipping Line has sealed a share purchase deal to acquire 8,599,702 ordinary shares of Singapore's LNG East-West Shipping Company from Nippon Yusen Kabushiki Kaisha (NYK).
The company is an existing shareholder of LNG EW, and after the acquisition is completed, the Samudera Shipping Line's shareholding interest in LNG East West Shipping Company, shall increase from 25% to 50%. The acquisition is expected to complete by mid December 2022, and is contingent upon fulfillment of certain conditions precedent, as Samudera informs.
NYK will own the remaining 50% shareholding interest in LNG East West Shipping Company, which is engaged in the liquefied natural gas transportation.
"The purchase consideration for the acquisition of US$14,800,000.00 was arrived at on a willing-buyer willing-seller basis after taking into account various factors, including the net assets value of the sale shares as well as the existing time charter contract that LNG EW has entered into. The purchase consideration will be satisfied by internal resources of Samudera Shipping Line", as Samudera says.
The book value and net asset value represented by the sale shares as at 30 September 2022 was US$17,941,921. As the company states, the acquisition is not expected to have any material impact on the net tangible assets per share or earnings per share of Samudera Shipping Line for the current financial year.
Source: Samudera Shipping Line