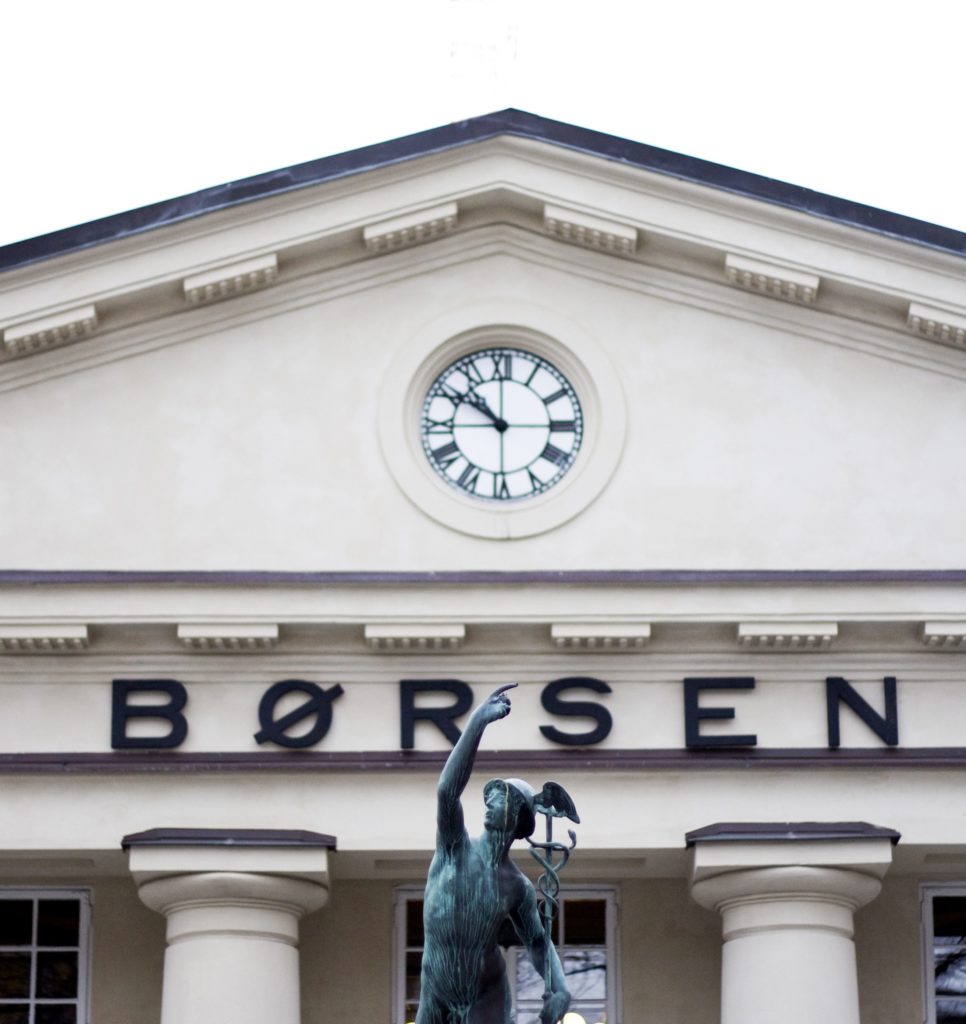 Stainless Tankers is acquiring a fleet of seven tankers to be managed by investment manager Tufton and will be listed today on the NOTC under the ticker "STST".
Stainless Tankers is acquiring a fleet of seven stainless steel chemical tanker vessels, each with an approximate total carrying capacity of 20,000 deadweight. The fleet is managed by Tufton, with a primary focus on maximizing earnings and distributing excess operating cashflows to shareholders. Stainless Tankers will provide seaborne transportation of chemical cargoes worldwide.
Tufton have sponsored the initial public offering of Stainless Tankers with the company raising gross proceeds of USD 67 million.
The player in the chemical tanker arena will today be listed on the NOTC which is owned 100% by Oslo Børs ASA. This is the first time Tufton shareholders have directly sponsored an initial public offering (IPO) in Oslo.
Specifically, Stainless Tankers completed a private placement of 13,400,000 new shares, each with a nominal value of NOK 10 and a subscription price of USD 5.00 (equivalent to a NOK 51.66 subscription price at the date of the general meeting's resolution to issue the new shares), raising gross proceeds of USD 67,000,0000, the private placement. Now the company has a total of 13,500,000 shares outstanding and a market capitalization of NOK 708,608,250, based on the USD/NOK exchange rate of 10.4979, published by Norges Bank on 21 March 2023.
Andrew Hampson and Paulo Almeida, Tufton CEO and CIO respectively, said, "Tufton is very pleased to have sponsored the successful IPO of STST. Whilst Tufton has been active in the Norwegian capital markets for a couple of decades and Tufton funds were co-founders of Hafnia Tankers and pre-IPO shareholders of Gram Car Carriers, this is the first time Tufton shareholders have directly sponsored an IPO in Oslo."
Alex Karakassis, Stainless Tankers CEO, said, "We are very pleased to bring our company to the market. Our fleet of J19 tankers gives investors unique exposure to a shipping segment that benefits from strong fundamentals and a favourable outlook. We would like to thank all our investors for the trust they placed in us, and also welcome Womar as our future commercial partner."
Fearnley Securities and Clarksons Securities acted as joint bookrunners and managers in connection with the Private Placement. Macquarie Group acted as arranger of the company's loan facility.