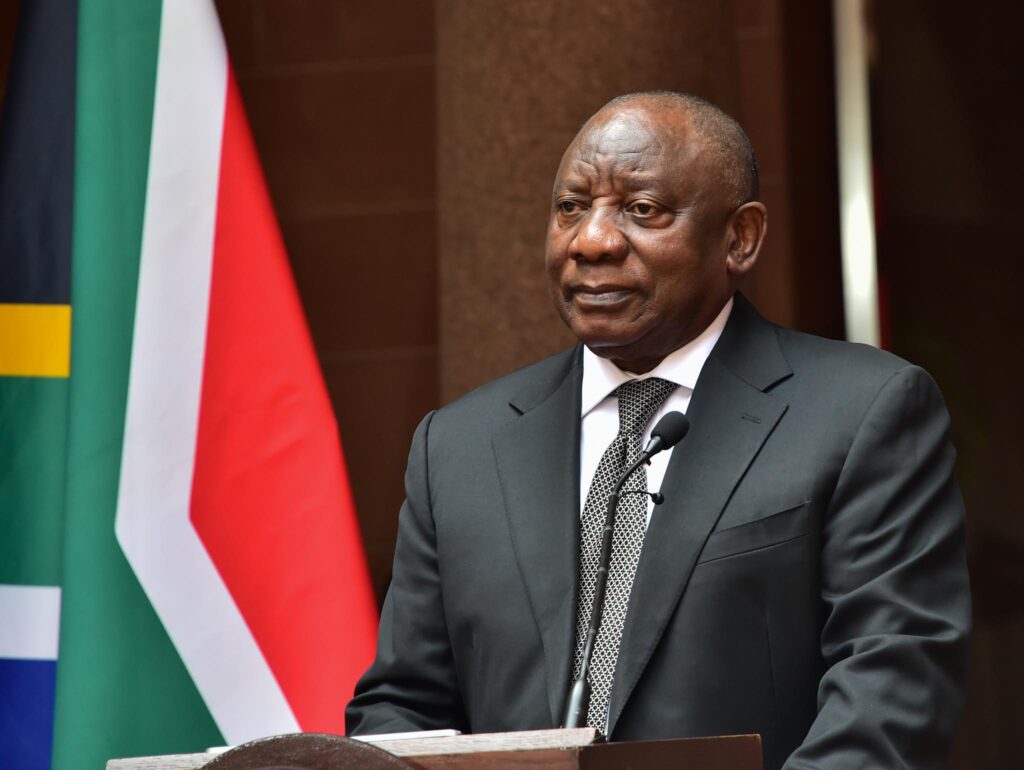 Photo credit: South Africa Government /President Cyril Ramaphosa
South Africa has responded yesterday through its Presidency office to remarks attributed to the United States Ambassador to South Africa, Reuben E Brigety, who is alleging the supply by South Africa of weapons to Russia.
Allegations have been made about the purpose of the voyage of the Russian vessel known as Lady R which was docked in South Africa, in accordance with a statement issued by the government of South Africa.
President Cyril Ramaphosa's office said it was disappointed by the claims and said no evidence has been provided to support them.
"It is public knowledge that a Russian vessel known as Lady R docked in South Africa. Allegations have since been made about the purpose of the voyage. While no evidence has been provided to date to support these allegations, the Government has undertaken to institute an independent enquiry to be led by a retired judge," said the office.
It was also criticised by the Presidency office that "the US Ambassador has adopted a counter-productive public posture that undermines the understanding reached on the matter and the very positive and constructive engagements between the two delegations."
In response to the claims South´s Africa office said the Lady R matter was discussed in recent engagements between the South African delegation and US officials and there was an agreement that an investigation will be allowed to run its course, and that the US intelligence services will provide whatever evidence in their possession.
Western Cape Minister of Finance and Economic Opportunities, Mireille Wenger, said "it makes zero economic sense that national government would even consider putting the relationship with the US at risk."
"The trade, investment, and tourism ties between the USA and the Western Cape are significant. The US was the Western Cape's top foreign export market in 2021 with a value of R16.98 billion, the top source of foreign direct investment into the province over the last decade, investing more than R37 billion into the province and a major source market for international tourists. Our links with the US generate billions, contributing immensely to our economy and supporting thousands of jobs."
"South Africa was the largest trading partner to the US under the African Growth and Opportunity Act in 2021," added Western Cape Minister for Agriculture, Dr Ivan Meyer.