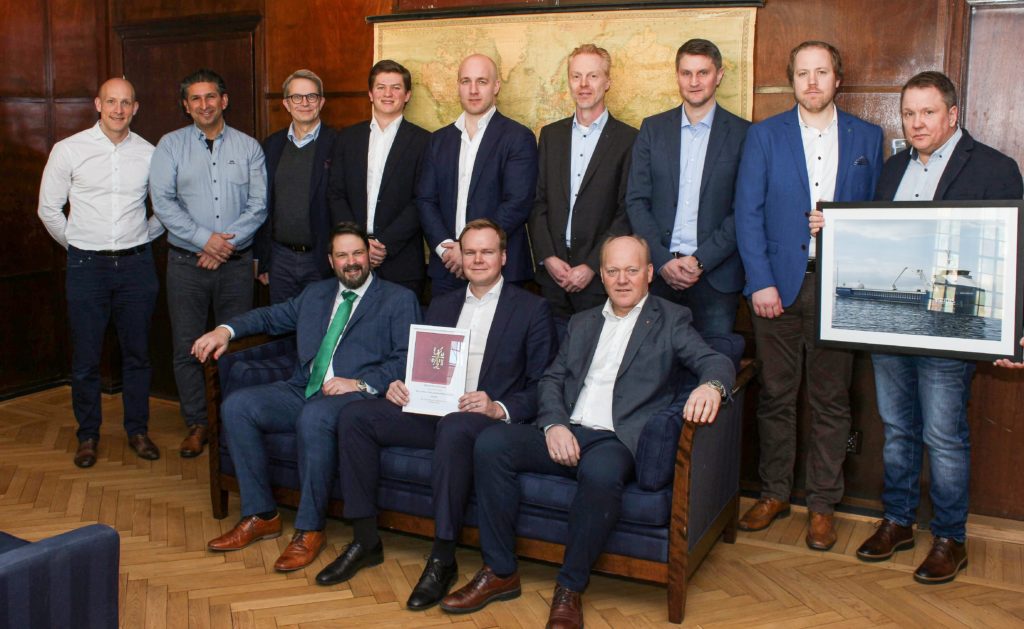 Viridis expects to place orders in 2023 for ammonia-fuelled bulk vessels as BV gives approval.
Zero-carbon fleet could be operational by 2025, says Viridis Bulk Carriers-backed by Mosvolds Rederi, Amon Maritime and Navigare Logistics.
A project to deliver an innovative ammonia-powered short sea bulk vessel has taken a significant step forward with the approval in principle (AIP) from the France-based class society Bureau Veritas (BV).
This approval is an important step for Viridis Bulk Carriers, which expects to place orders for ships during 2023, with deliveries starting in 2025.
The Viridis vessels, which are designed to support charterers cargo capacity needs, have similar sailing range as the current fleet of short sea bulk vessels > 3,000 nm.
The Viridis vessels have been designed with close collaboration with client partners and key suppliers. The company has collaborated with the eight charterers in the 'Flexbulk NH3 Ammonia Power' consortium project to ensure that cargo capacities and operational capabilities are just as future-proof as the power technology and emissions reductions.
It's worth noting that the vessel design is by the marine technology group and ship designer Kongsberg Maritime.
Ammonia-powered ships provide trading flexibility and will have a significant impact on local pollutants and global CO2 emissions from shipping, in addition to reducing value chain emissions for food-, fish feed-, metals-, fertilizer-, construction-, and other industries which transport large bulk and special project cargo volumes.
Viridis Bulk Carriers is also a consortium member of "Ammonia Fuel Bunkering Network", which will build a bunkering network in Scandinavia in collaboration with Yara. The first terminal will be delivered in 2024 as part of the Green Platform backed project.
Yara have pre-ordered an additional 15 bunkering terminals for the Scandinavian market and this ensures delivery security for ammonia fuel to the Viridis Bulk Carriers fleet.