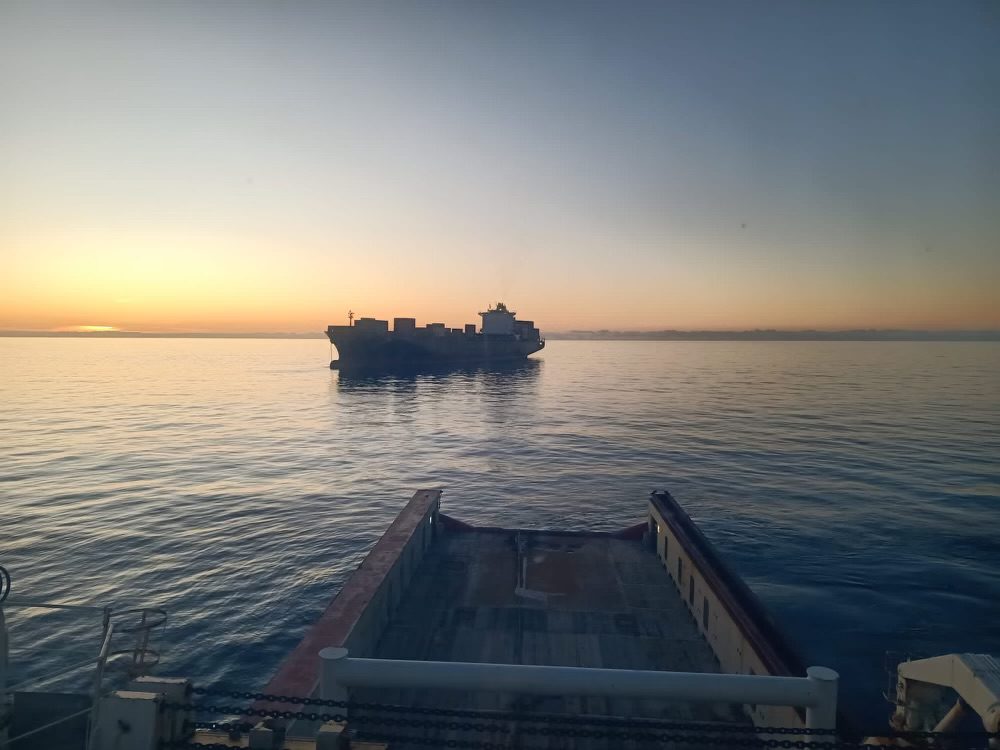 (Photo credit: Skandi Emerald)
New Zealand authorities have confirmed that the Singaporean-flagged cargo vessel Shiling that requested assistance after it lost power and steering, remains safely anchored at Tasman Bay since 13 May with the Skandi Emerald on site to provide assistance.
It is worth mentioning that the container ship made a mayday call at about 11 am, on Friday 12 May, and initially requested assistance after it lost power and steering.
Yesterday the Maritime NZ, the national regulatory, compliance and response agency, said in its release that Skandi Emerald, an ocean going tug, has been supporting, and will tow the Shiling to Wellington once the voyage and towage plans have been signed off, the weather conditions are judged safe for the tow, and CentrePort has space for the vessel.
The Maritime New Zealand needs to sign off the plans before the two vessels can depart Tasman Bay.
Incident Controller David Billington says the Skandi Emerald and the Shiling have been working together with a towage expert to prepare for the transportation of the vessel from Tasman Bay to Wellington. "Moving this vessel safely is a top priority," he says.
The towing of the Shiling by the Skandi Emerald is expected to take about 20 hours, and from its current location at Tasman Bay to Wellington is between 100 and 120 nautical miles depending on the route taken.
"This means conditions for Tasman Bay, the Cook Strait and Wellington need to be taken into account when planning the voyage. Timings around the tow and arrival into Wellington are still to be confirmed. However, an opportunity has been identified for the tow to be undertaken early next week."
The agency is working closely with the Wellington Harbourmaster and CentrePort as they plan for the Shiling's journey to and arrival in Wellington.