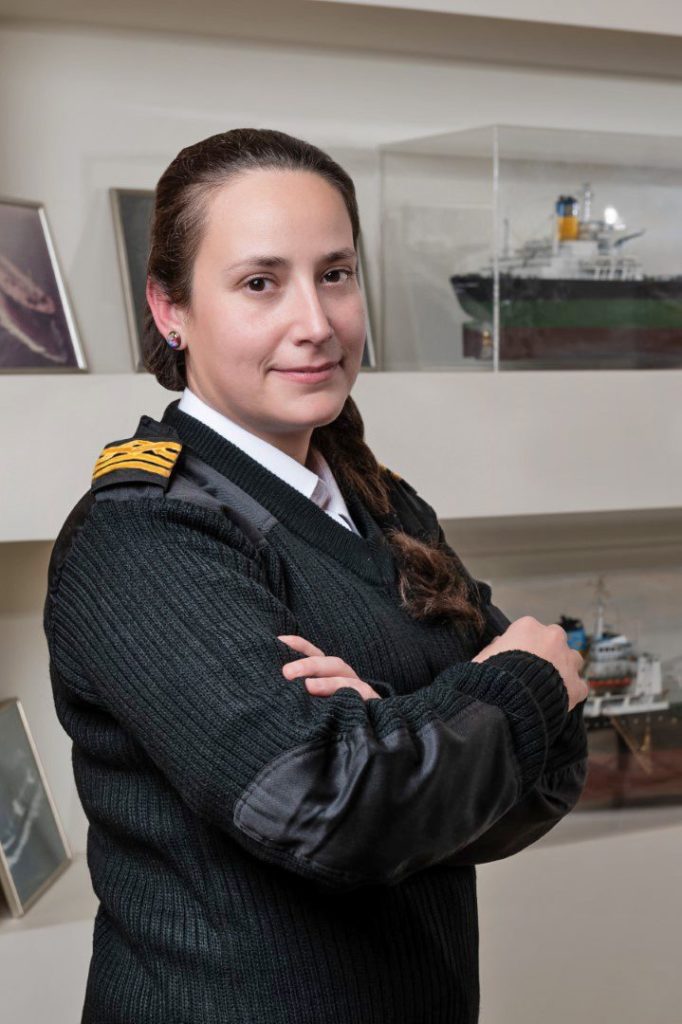 Andriaki Shipping announced its first female promoted to Tanker Master, Cpt. Chrysi Kolokoutsa.
Cpt. Chrysi started her career with Greece – based Andriaki Shipping in 2011 as 2nd Officer onboard M/T Violando.
In 2022, Cpt. Chrysi was promoted to Master and travelled onboard M/T Nicolaos. Her first trip as Captain was a landmark moment for her. It was a great experience that made her understand the responsibility that a Captain holds, especially while passing through the busy port of Singapore.
Despite the efforts of her teachers in high school to dissuade her, she declared the Merchant School as her first and only choice. Βy then she knew that becoming a seafarer was the only thing she wanted to do.
Cpt. Chrsyi was accepted by the Merchant School of Aspropyrgos in Greece, in 2004. Given back in 2004 going to sea was not a very common career path for women, Cpt. Chrysi ended up being one of only twelve women out of 2000 students!
Chrysi's inspiration to become a Captain was the famous Greek poet, writer and sailor Nikos Kavvadias who used his travels around the world as powerful metaphors.
As the years passed it became clear that the reality of life at sea was not quite as romantic as Kavvadias' poems, but she still could never have imagined any other career path.
Source: Andriaki Shipping Co. Ltd.