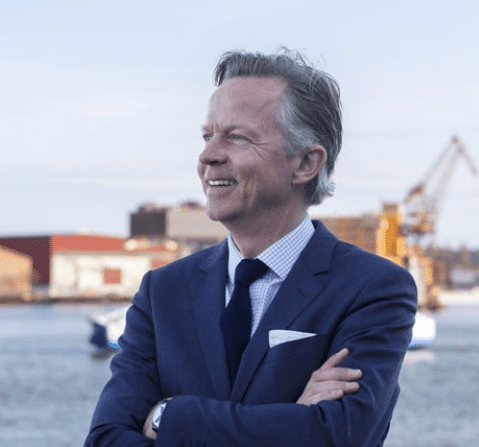 Sweden-based Concordia Maritime reveals today that the successful vessel sales have strengthened the company's financial position.
The company through a number of vessel sales, have strengthened its financial position, and now is ready to look at new transactions, as the CEO of Concordia Erik Lewenhaupt reveals today.
For Concordia Maritime, in many ways 2022 was a year of transformative change, marked by vessel transactions, a reduced fleet and a stronger financial position, in accordance with the company´s latest report. During the year, the company signed agreements for the sale of seven vessels, a suezmax tanker and the six oldest product tankers.
The first vessels were sold before the market upturn and the sales were mainly made to avoid necessary, but costly dry-docking. The latter sales have taken place in a strong vessel market, and Concordia Maritime has been able to obtain very good prices for its older vessels.
The company highlights in its report that has significantly reduced its debt burden, and is on a much more stable financial footing at the beginning of 2023 than a year ago.
During the quarter, two of the three previously sold vessels were delivered to their new owners. The deliveries enabled loan amortisation of USD 38 million. The third vessel, Stena Provence, was delivered at the end of January 2023. After the deliveries, Concordia Maritime's product tanker fleet consists of four 65,200 deadweight P-MAX vessels.
As furthermore Concordia Maritime reports "in addition to the scheduled loan amortisation, the company repaid the loans for Stena Primorsk, and Stena Performance during the quarter. Amortisation of the company's bank loans totalled SEK 828 million during 2022, including SEK 721 million related to the sale of vessels. In early 2023, the vessel Stena Provence was delivered to new owners. The delivery enabled repayment of the debt to most of the lending banks."
CEO Erik Lewenhaupt said "The strong tanker market continued into the fourth quarter, with high rates and stable prices also in the vessel market. Looking at the year as a whole, it was a year of upheaval both for the tanker market and Concordia Maritime. Through a number of vessel sales, we have strengthened the company's financial position and are now ready to look at new transactions."