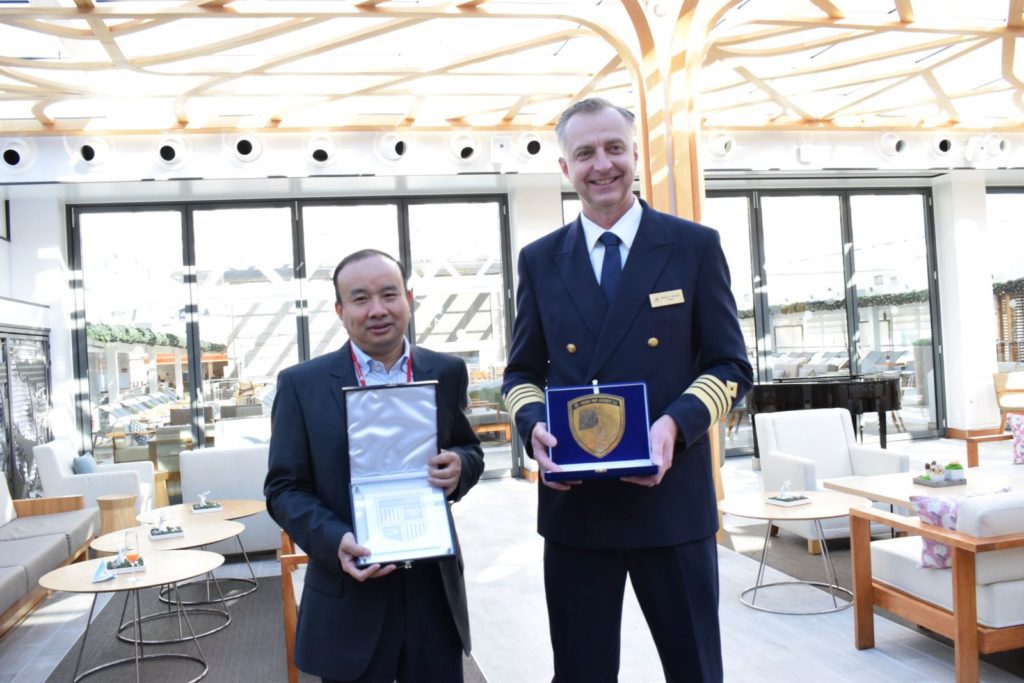 Viking Sky was the first cruise ship to arrive at the Greek port of Piraeus in the new year, and the management team of Pireaus Port Authority welcomed the ship through a special ceremony for the exchange of plaques and Christmas treats for all passengers, during their arrival at the Cruise terminal.
According to Viking Cruises annual schedule, 12 more additional arrivals are expected in 2023 with the passenger occupancy rate to exceed 85%, despite the fact that it just launched in January.
In 2023, according to bookings' data, 35 additional arrivals of the liners cruise ships are expected at the port of Piraeus, indicating a significant growth rate of 13%.
Overall, based on the pre-bookings data, the cruise industry at the port of Piraeus sees a momentum this year, since 786 arrivals with a growth of 16% from previous year are expected.
In 2022, the arrivals growth rate has already exceeded the pre-pandemic performance indicators. Moreover, an increase of approximately 5% from last year is also expected in homeport arrivals, while it is worth noting that in 2022 the homeport arrivals saw an increase of more than 30% compared to 2019.
Piraeus Port Authority's Deputy CEO, Capt. Jin Beiyuan, welcomes the dynamic path of the cruise business at the Port of Piraeus, by highlighting the fact that this result is a combination of the consistent and focused work, the significant investments and all the modernization and upgrade works, alongside Greece's and the port of Piraeus' undeniable strategic location.
Source: Piraeus Port Authority