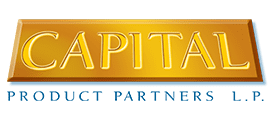 Greek-based Capital Product Partners, Vangelis Marinakis' company, shows an increase in revenues and net income in the third quarter of 2022.
The increase in revenue was primarily attributable to the net increase in the average number of vessels in the company´s fleet by 17%, following the delivery of four LNG/Cs during the fourth quarter of 2021, partly offset by the sale of the M/V Adonis in December 2021, the M/V Archimidis and the M/V Agamemnon in July 2022.
The company announced net income of $58.7 million, up from $11.9 million in the same period last year, which was a 393% increase.
The company's revenue stood at $71.9 million, up to 67% increase, from $43.1 million in the third quarter of 2021.
Mr. Jerry Kalogiratos, Chief Executive Officer of Capital GP, commented:
"We are delighted to see the continued strong financial performance of the Partnership during the third quarter of 2022 compared to the same period last year, driven by a number of key strategic commercial and financial decisions."
"Building on our fleet renewal program, we have taken delivery in the last 12 months of four brand new additional LNG/Cs and one 13,312 TEU container vessel, while we have committed to acquire one more LNG/C and another two 13,278 TEU container vessels, all with long-term charters attached.
Accordingly, we have divested four older container vessels taking advantage of historically high asset prices. As a result, the weighted average age of our fleet is 6.3 years and remaining charter duration 7.0 years with a contracted revenue backlog of approximately $1.9 billion."
Source: Capital Product Partners