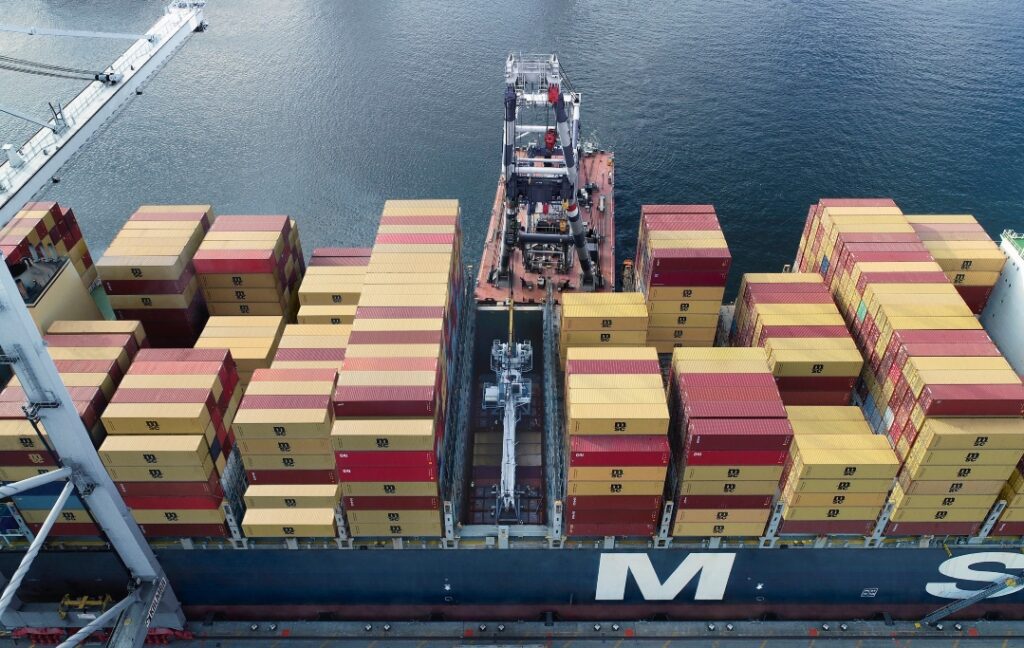 Mediterranean Shipping Company (MSC) join forces with Lloyd's Register, Shanghai Merchant Ship Design & Research Institute (SDARI) and MAN Energy Solutions for a design for the ammonia dual-fuel operation of an MSC containership.
A memorandum of understanding between the parties have been signed for MSC's new ammonia dual fuel container ship design.
With this agreement, a technical specification and the associated design documents will be developed, for a variant of SDARI's twin island 8200 TEU container ship design for a vessel contracted to LR class by MSC.
This will allow MSC, one of the world's leading container carriers, to have the option for adopting ammonia as a zero-carbon main propulsion fuel for future newbuilding contracts.
SDARI will prepare the specification and design documentation of the ammonia dual-fuel variant, while LR will ensure that the design complies with safety standards and rules relating to the usage of ammonia as a marine fuel. MAN-ES will provide data for the engine design and ammonia fuel supply and emission abatement systems.
Nick Brown, CEO at Lloyd's Register said: "LR is delighted to join this landmark project with MSC, SDARI and MAN Energy Systems for MSC's new ammonia dual fuel container ship design. The application of ammonia as a marine fuel for the container ship sector will be crucial for our industry to achieve the emission reduction targets set by the IMO and this cross-supply chain collaboration marks a vital step in the maritime industry's energy transition."
Giuseppe Gargiulo, Head of Newbuilding of MSC said: "Proactive collaboration between ship operators, ship designers, class and engine makers has never been so important. MSC is pleased to enter in this project to evaluate if Zero Carbon Fuels like Ammonia can be safely adopted and the impact they will have on vessel operation."