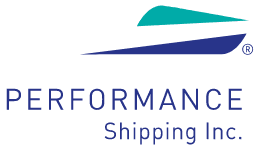 Performance Shipping, a company listed on Nasdaq, with Andreas Michalopoulos as its managing director and Aliki Paliou as chairman of the board of director's, announces a new Loan Facility with the Greek Alpha Bank to partially finance the acquisition of the seventh vessel.
The company came into an agreement for a secured term loan facility of up to approximately US$18,250,000 with Alpha Bank through a separate wholly-owned subsidiary of the company. Proceeds from the facility will be used to partially finance up to 50% of the purchase price of the previously-announced acquisition of the company's seventh tanker vessel, and its first tanker LR2, to be renamed P. Aliki.
As the company states today, the facility will be repayable in twenty consecutive quarterly installments of US$500,000 each, and a balloon installment of US$8,250,000 payable concurrent with the twentieth quarterly installment. The facility will be secured by, among other things, a guarantee of the company and a first priority mortgage over the tanker P. Aliki, as Performance Shipping says.
Source: Performance Shipping