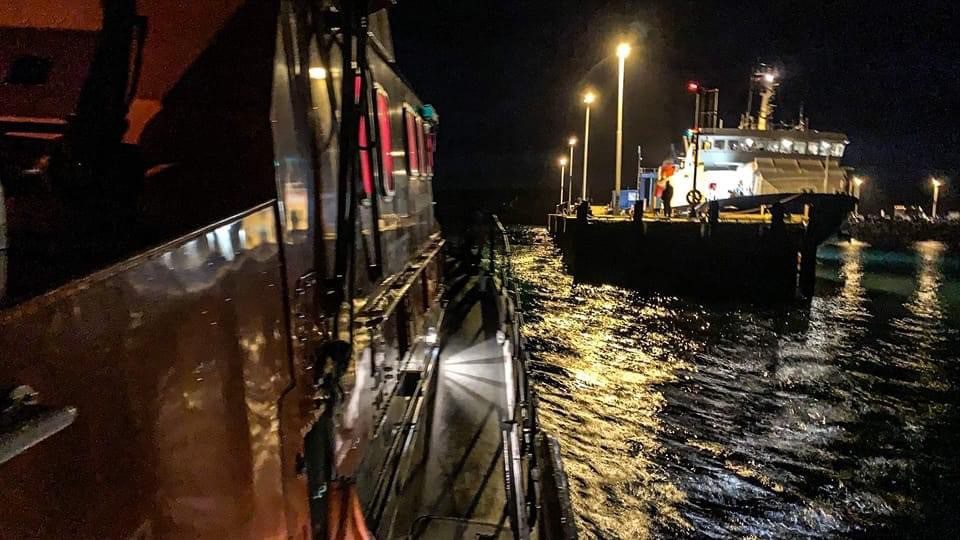 The Royal National Lifeboat Institution RNLI, which is a charity that saves lives at sea and operates with lifeboat stations in the UK and Ireland, have assisted a ferry that had ran aground at Westray.
The Kirkwall RNLI volunteer lifeboat crew launched on Friday night, at 11th of November 2022, to assist a ferry which had ran aground at Westray.
The RNLI reports, that the lifeboat swiftly launched at 18.23, along with casualty care trained crew to assist the casualty vessel. Upon arrival the ferry had managed to refloat and was able to continue its approach to Rapness Pier on the island of Westray.
Once the ferry had safely reached the pier, the Severn class Margaret Foster returned to Kirkwall for refuelling, and was once again ready for service.
Kevin Ryrie, Kirkwall RNLI Coxswain said that "Our crews are trained to deal with all situations. We'd advise anyone in an emergency to call 999 or 112 and ask for the Coastguard."
The RNLI operates 238 lifeboat stations in the UK and Ireland and more than 240 lifeguard units on beaches around the UK and Channel Islands. The RNLI is independent of Coastguard and government and depends on voluntary donations and legacies to maintain its rescue service.
Source: RNLI