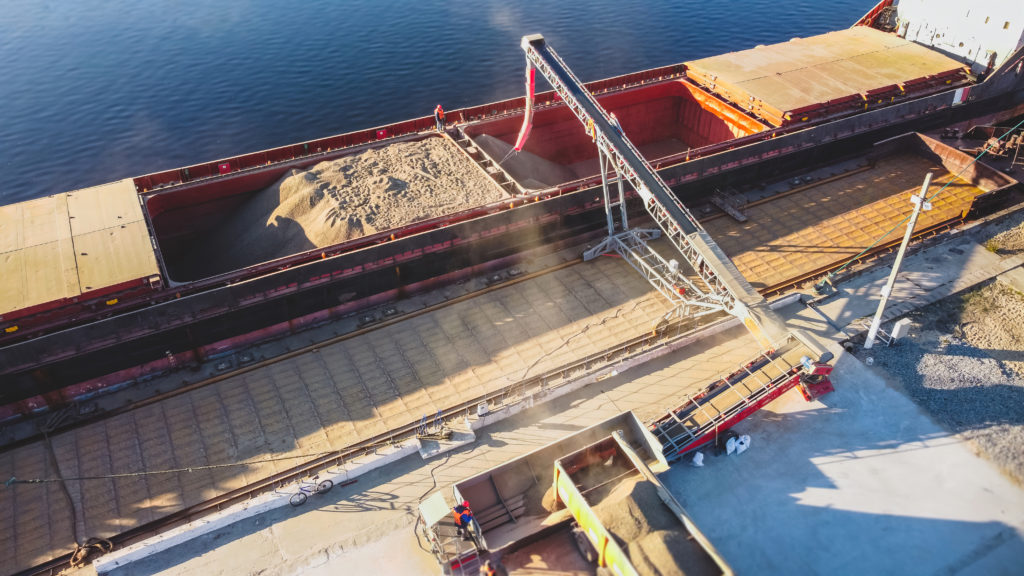 Moscow has decided to suspend the Black Sea Grain Initiative to export Ukrainian agricultural products for an indefinite period after the accusation of Russia that Ukrainian drones attacked the Russian Black Sea Fleet's ships in Sevastopol.
In a separate statement, the Russian Foreign Ministry accused the Ukrainian armed forces of using the humanitarian corridor to carry out attacks against the Russian Black Sea Fleet's ships and infrastructure.
The Russian Foreign Ministry stated on its website on Saturday evening that the "Russian side can no longer guarantee the safety of civilian dry cargo ships participating in the Black Sea Grain Initiative and will suspend its implementation for an indefinite period". Russia also accused the UK of being involved, mentioning that "British specialists" helped Ukraine's armed forces to carry out the "terrorist attack", as the Russia side said in its statement.
Russia's withdrawal from the Black Sea grain initiative drew international condemnation. The United States on Saturday called on Russia to reverse its decision, to resume its participation in the Initiative, and fully comply with the arrangement. As it has been said by the Secretary of State, Antony J. Blinken in a release "Russia is again weaponizing food in the war it started, directly impacting low- and middle-income countries and global food prices, and exacerbating already dire humanitarian crises and food insecurity".
The British Defence Ministry rejected the allegations of UK´s involvement, with the UK Ministry of Defence saying that "the Russian Ministry of Defence is resorting to peddling false claims of an epic scale".
The Representative of the EU for Foreign Affairs and Security Policy, Josep Borrell Fontelles, called the United Nations to discuss about the Black Sea deal & coordinate actions to ensure grain & fertiliser export from Ukraine. As he said "Russia must go back to agreement to allow maritime corridor for food to reach the world, and the EU will play its part to counter the global food crisis".
The Ukraine government official Dmytro Kuleba said Russia had planned this well in advance. "By suspending its participation in the grain deal on a false pretext of explosions 220 kilometres away from the grain corridor, Russia blocks 2 million tons of grain on 176 vessels already at sea — enough to feed over 7 million people," he said on Twitter.
It is worth mentioning that Norway has introduced a new set of sanctions against Russia that incorporated into Norwegian law. The new sanctions entered into force on 28th of October, in accordance with a statement released earlier this week by the Norwegian Ministry of Foreign Affairs.
As Norway said the "new package of sanctions further tightens the restrictions on products and services that are of importance to Russia. It also includes sanctions targeting individuals involved in the so-called 'referendums' carried out in occupied regions of Ukraine", as it is mentioned by Norway´s Ministry.