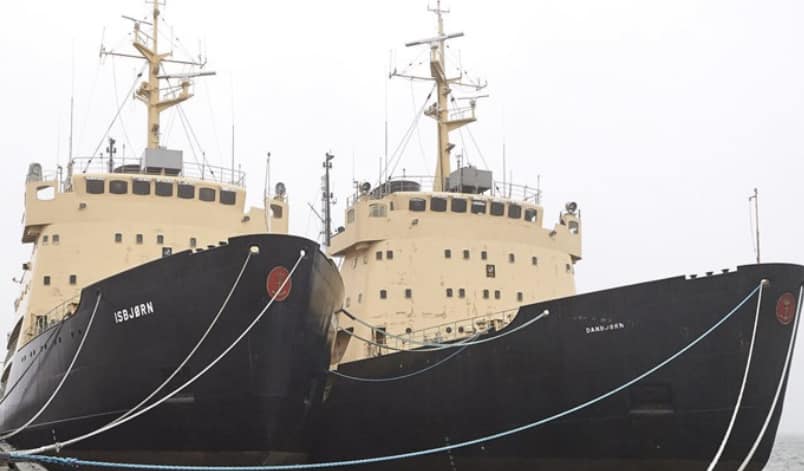 Danish based Smedegaarden Shiprecycling in Esbjerg announce on social media that it has bought the last two government owned icebreakers "Isbjoern" and "Danbjoern" for their recycling.
The two icebreakers are built 1965 & 1966 at Odense Staalskibsværft in Denmark with 6 x B&W engines of 11,880 BHP each but they were the last 7 years laid up at the port of Hals at the entrance to the Limfjord.
In the statement Smedegaarden mentions that the icebreakers will be taken to Esbjerg shortly, and it is then possible to buy lot of 1960's made furniture, lamps etc. in original solid wood and in top condition as the company states.