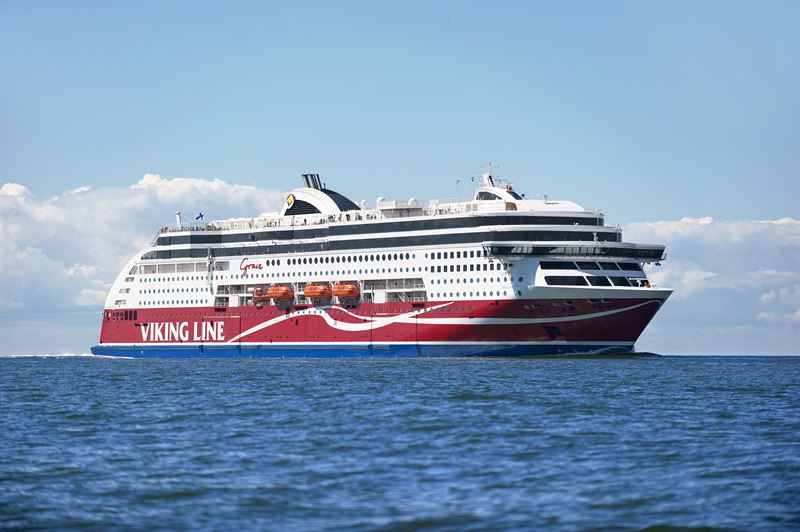 Viking Line's cruise ship Viking Grace, with a route from Turku to Stockholm, has now served ten million passengers!
Semu Salmivalli is Viking Grace's ten millionth passenger and, together with his family, was surprised when he received from the company a restaurant gift card, and a higher category of cabin.
Semu Salmivalli's departure on the ship Viking Grace from Turku on December 1 took a surprising turn when he was greeted in the terminal by the vessel's intendant, Sari Launonen, hotel manager Katja Brander and entertainment manager Annina Lindström.
The captain Henrik Grönvik congratulated him when he boarded the ship. After the Covid pandemic, Viking Grace has again resumed its pace of serving one million passengers a year.
This past summer, there was record passenger volume on the Turku route, and the cruises for the Christmas holiday season have also been popular.
Viking Line's sister vessels Viking Grace and Viking Glory are the only ones to offer a maritime link from Turku, the former Finnish capital, to Stockholm, the capital of Sweden. Viking Grace, built at STX Finland's shipyard in Turku, made its maiden voyage on the Turku–Stockholm route on January 13, 2013.
Source: Viking Line