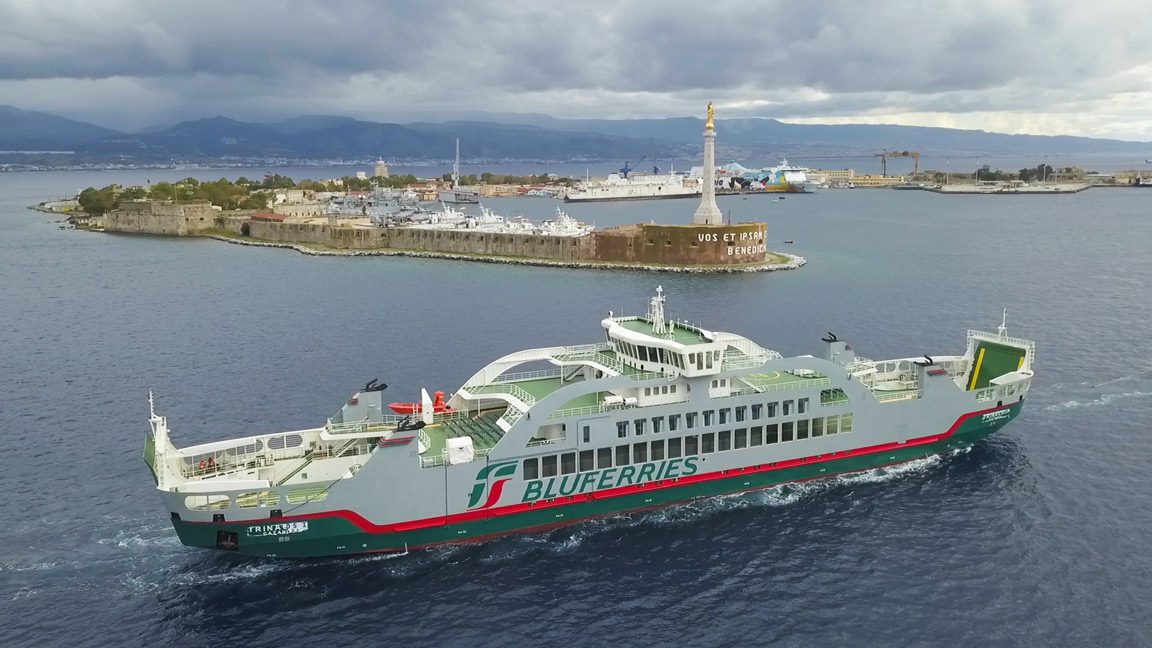 Bluferries has sealed a newbuilding contract for a hybrid propulsion ship built in Greece. This new building follows the other two sister ships "Trinacria" and "Sikania" already employed by Bluferries, in their regular daily service in the Strait of Messina.
Ferrando & Massone SRL which is one of the oldest shipbroking firms in Italy, established in 1919, has confirmed the new building order with a statement in the social media.
The ship will be a " Hybrid propulsion" built in Greece, with all the necessary improvements to reduce CO2, becoming a "green" ship with "zero emissions at port" and she will be RINA class with a LOA of abt 105 meters for a number of passengers, of max 399 and cargo capacity, of a minimum of 22 trailers of 17 meters each.
The Italian shipbroking firm has made the announcement by saying that "the year starts with the third "newbuilding" contract for a double-ended ferry on account of our client Messrs Bluferries".
Ferrando & Massone SRL during the last 30 years have been specializing in roro, ropax, ferry, container, cruise and high-speed vessels, either for chartering or sale and purchase.
Source: Ferrando & Massone SRL