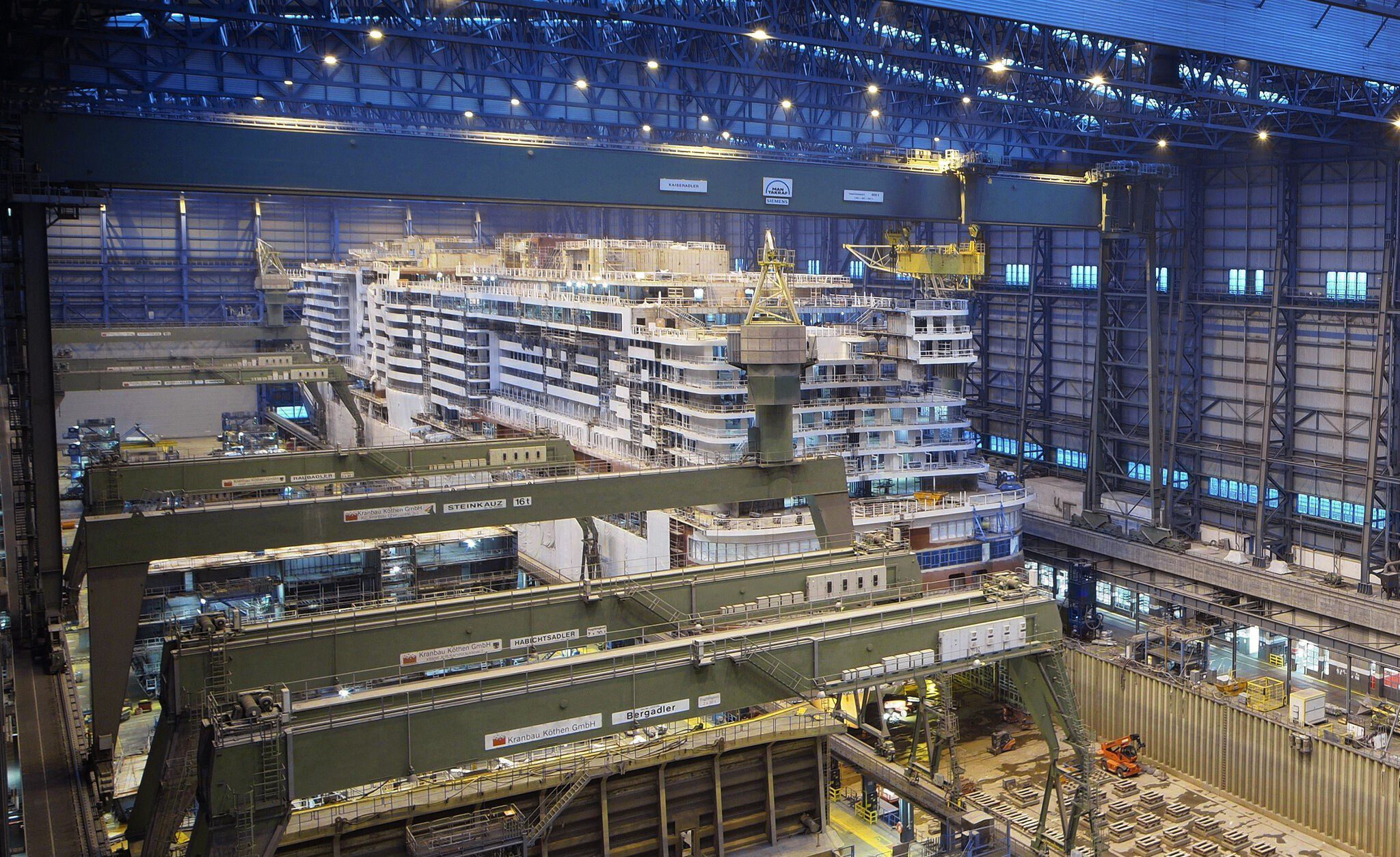 The family business Meyer Werft shipyard sets the course for the future after the successful delivery of two newbuilding's, the Disney Wish for Disney Cruise Line and the Arvia for P&O Cruises, in June and December 2022.
During 2023 large scale projects are under way as due for delivery this year is the Carnival Jubilee, a ship for the US-based Carnival Cruise Line.
The Papenburg-based Meyer Werft founded in 1795 and is in its seventh generation of family ownership, said today that the Carnival Jubilee has reached another important milestone, as the shipyard lifted the last block on board the ship.
"Now the stern is also complete and an important step towards the completion of the cruise ship for Carnival Cruise Line has been taken. The exterior steel construction is thus complete," as the company informs, adding that now they are concentrating on the work in the interior areas of the Carnival Jubilee.
In accordance with the latest information given by Meyer Werft, her arrival to Galveston, Texas is expected to take place at the end of the year.
It is worth mentioning that further large-scale projects will be implemented in the coming years by the shipyard. At the sister shipyard Meyer Turku, the cruise ship Icon of the Seas, is currently being built, "which will once again set standards for the industry with a multitude of technical and touristic innovations. For example, the Aqua Dome, the largest glass structure at sea, is installed on board the ship", as it is mentioned by Meyer Werft.
Furthermore the shipyard said the Silva Nova, which will be completed in 2023, will not only be equipped with low-emission LNG, but also with a fuel cell system for the entire hotel operation and batteries. This means that the new building exceeds the IMO's highest requirements, as the Meyer Werft highlights, which will only apply in the future, by 25 per cent in terms of the Energy Efficiency Design Index.
"For the first time at Silversea, Nova-class ships will feature a horizontal layout and innovative asymmetrical design, with public spaces and suites spanning the entire length of the ship", as the shipyard mentions.