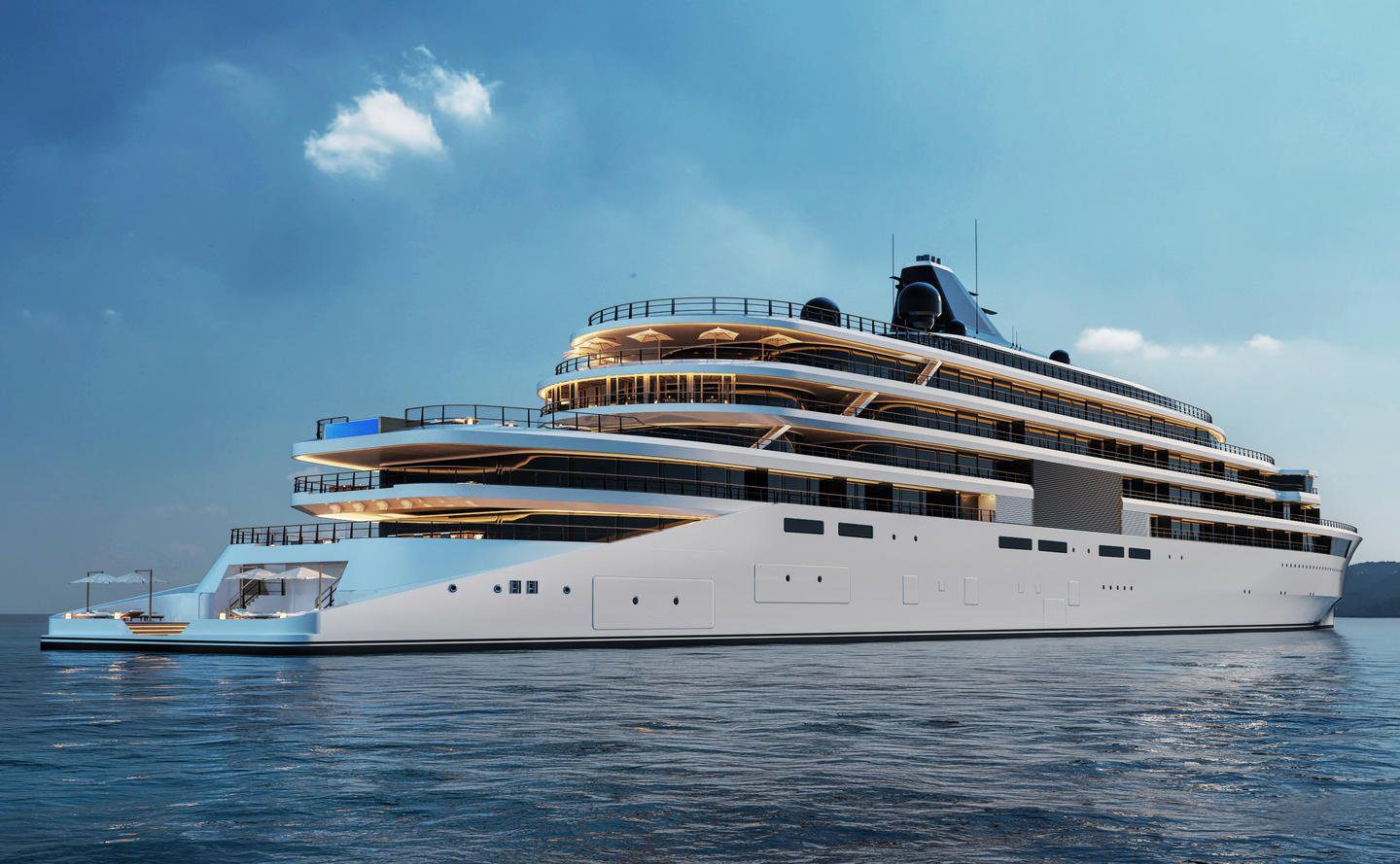 Italy´s T. Mariotti shipyard has signed a contract to launch a luxury newbuild vessel for the Aman Luxury Brand. The ship will be built for Neptune Co., which is a joint venture of Aman Group and Cruise Saudi. Currently named Project Sama, the ship will be the first ultra-luxury at sea experience for the Aman Luxury Brand, as the shipyard explains.
The newbuild vessel will be 183 meters long and contain 50 suites, as well as public spaces and entertainment facilities. The exterior profile and guest accommodations are designed by yacht designers, SINOT, while De Wave will be responsible for the interior finishing, and Ortec Santamaria for the electrical systems.
The shipyard said the vessel will be approximately 23,000 gross tonnage, and features Mariotti's first dual fuel powered newbuild project capable of exceeding environmental priorities when delivered and well into the future.
Mariotti reports the ship is expected to launch in 2026, and its official name will be announced in due course.
"It's a privilege to have the opportunity to work with Aman, the pinnacle player in high-end hospitality," says Marco Ghiglione T. Mariotti Managing Director.
"We are proud to offer our luxury shipbuilding experience to this challenging new venture offering a unique combination of luxury, safety and versatility which will innovate the art of travelling at sea. This is yet another sign of the Made in Italy skill and capacity to satisfy the wishes of the most demanding customers in the world," he added.
Mariotti shipyard has a long history in the construction of ultra luxury cruise ships, yachts and offshore vessels since 1928.
The shipyard is part of the Genova Industrie Navali Holding Company, one of the most important private players in the shipbuilding industry in Italy.