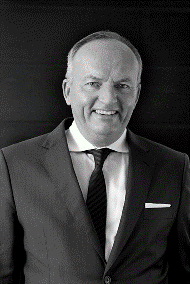 Herman Billung, CEO in 2020 Bulkers, CEO/CFO Himalaya
The dry bulk shipowner Himalaya Shipping announced changes in its management, moving the roles of Chief Accounting Officer and Financial Controller to London after the company's CFO resignation.
Vidar Hasund resigned as contracted Chief Financial Officer, from July 1, 2023, but will still be available as an advisor to the board and the management team of Himalaya and will continue as CFO for 2020 Bulkers.
Herman Billung will be appointed as acting CFO of Himalaya Shipping, under the management agreement between 2020 Bulkers Management AS and Himalaya Shipping and continue as acting CEO under the same agreement.
The company also said that Ms. Alfi Lao has joined Himalaya Shipping as Chief Accounting Officer in April 2023. She has more than 10 years accounting experience in the shipping industry, having served in various accounting roles at Golar LNG Limited and Golar LNG Partners LP from 2012 to 2023.
Prior to Golar, Ms. Lao worked at Ernst & Young London from 2006 to 2012 and KPMG Philippines from 2002 to 2006. She is a certified public accountant and has a bachelor of science in accountancy degree from the university of San Carlos.