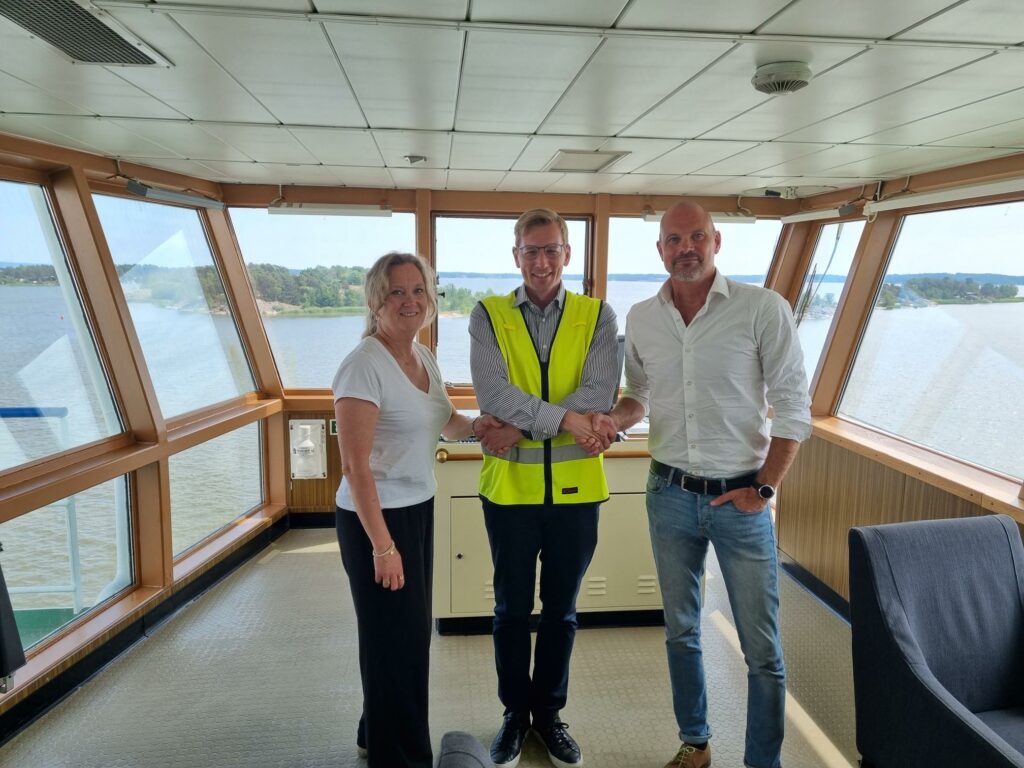 Eva Mikkola-Karlström-Godby Shipping, Olof Berndsson-Norvik Shipping and Andreas Moback-Holmen, photo credit: Godby Shipping
Finland-based Godby Shipping has extended the contract with Holmen Paper for mv "Baltic Bright" with one year, including an option for 2025, in direct continuation to present charter.
The Godby vessel "Baltic Bright" will continue transporting paper from Hallstavik and Norrköping in Sweden to mainly Sherness, United Kingdom.
The contract was signed onboard mv "Baltic Bright" in Norrköping, Sweden, the Finnish company mentioned on social media. At the same time, an operational meeting took place onboard with representatives from Holmen Paper, the crew of "Baltic Bright" and from the Godby Shipping office.
The agreement with Holmen includes substantial investments in fuel saving and emission reduction systems onboard Baltic Bright., as environmental aspects and energy efficiency are vital in shipping today and even more so in the future.
Privately-owned Godby Shipping, based in Mariehamn, Åland Islands, Finland, offers sea transportation with 7 modern roro-vessels.