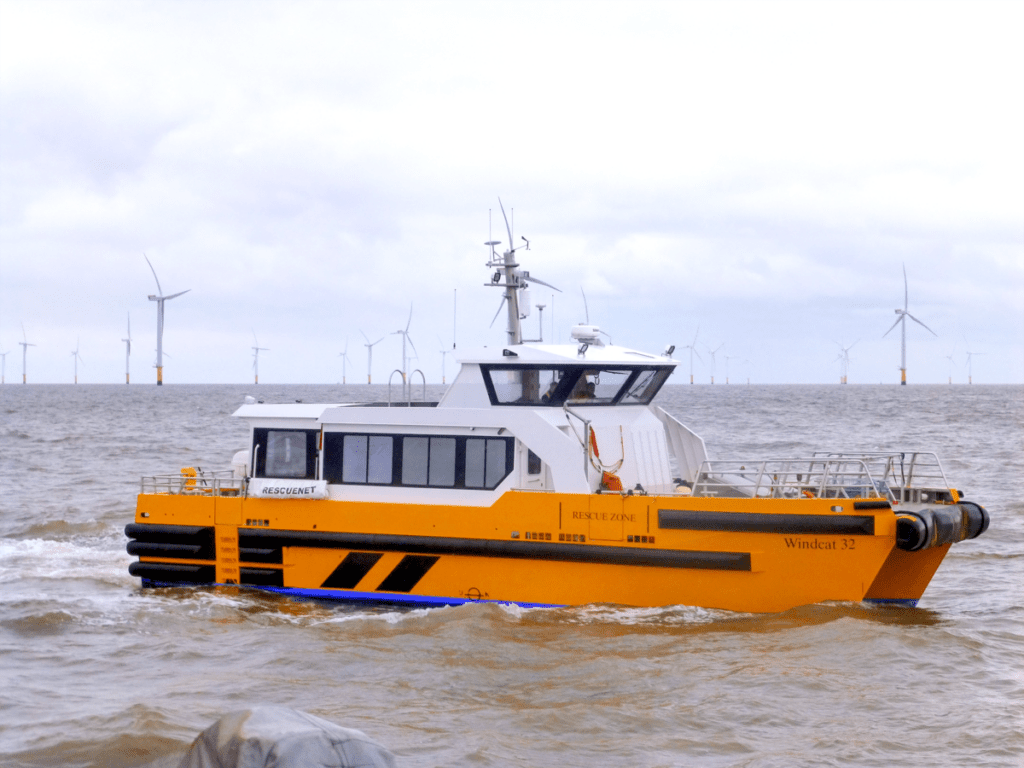 Windcat and Eneco have agreed a 5 year charter and partnership. This long-term charter will allow the safe transport of technicians offshore, and will also allow the companies to work together on decarbonisation of Eneco's marine logistics, using Windcat's hydrogen dual fuel solutions.
The first vessel for this charter has been operational since the first of January 2023, and the Windcat 32 vessel, which is used for this charter, will be customised to Eneco's needs, amongst others by the installation of an IMO Tier III engine. This engine uses a Selective Catalytic Reduction system which radically reduces NOx emissions. The vessel will operate from Ijmuiden, and provide access to Eneco's offshore wind farms: Prinses Amalia Windpark, Luchterduinen and Hollandse Kust Noord.
The companies mention that Windcat and Eneco share many core values and future goals, as both prioritise emission reduction.
Both partners are willing the use of hydrogen to be further explored for further reduction of emissions from crew transfer vessels.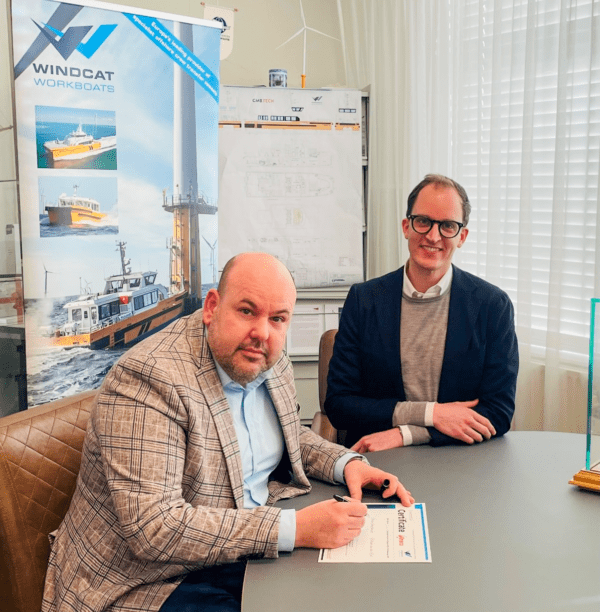 Lead Asset Manager Offshore Wind, Renzo Schildmeijer, says that "We are pleased to further deepen and strengthen our relationship with Windcat with this new contract. Both companies share many core values and future goals. Windcat will be an important partner in decarbonizing our offshore logistics and delivering on our ambition becoming climate neutral in 2035."
The partnership allows for additional vessels to be used, to further support the existing projects and also new offshore wind farm projects that Eneco will be part of, as it was furthermore mentioned by Windcat.
Source: Windcat