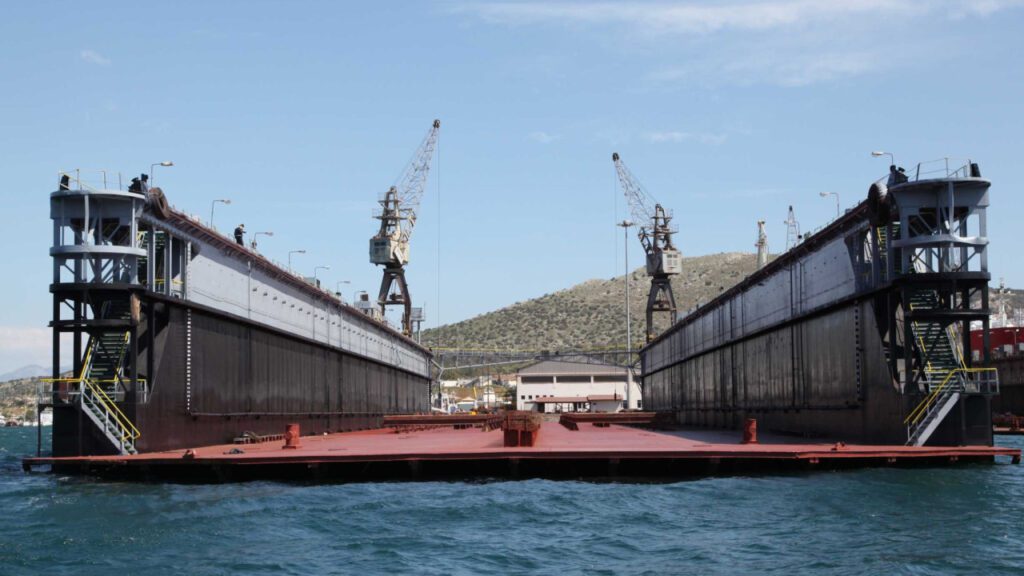 Photo credit: General Confederation of Greek Workers (GSEE) / PR
A 47-year-old crane operator is dead and two injured are the toll of the work accident in the Shipbuilding Zone of Perama, in Greece.
The tragedy occurred on Monday in the Perama shipbuilding and repair yards – a 47-year-old man died in an accident at work, and two other workers were seriously injured.
The crane operator was taken unconscious to the hospital, where he was pronounced dead. His colleague was taken to the same hospital, who has serious leg injuries, and, according to various Greek media reports, he will be operated on without risk to life. The third worker was taken to a private hospital.
The cause of the accident is under investigation.
"Today's tragedy in the Perama Shipbuilding Zone, with the death of a 47-year-old crane operator and the injury of two more workers, proves in the worst way the magnitude of the problem in our country," said the General Confederation of Greek Workers (GSEE) in a statement.
"The Confederation has repeatedly sounded the alarm about accidents at work, calling for immediate and substantial measures to be taken so that we do not mourn other colleagues. For the umpteenth time, we are calling on those responsible to take immediate and effective measures and to step up controls in the workplace," as additionally said.
Regarding the work accident that occurred on Monday in the shipbuilding zone of Perama, it is noted that health and safety inspectors from Piraeus, in Greece went to the scene as soon as they became aware of the incident.
The causes and circumstances of the accident are being investigated. Upon completion of the investigation, a report will be drawn up on the causes of all three incidents and will be forwarded to the Piraeus Public Prosecutor's Office.
It is also noted that the Labour Inspectorate carries out regular inspections throughout the shipbuilding zone.