The Greek shipowner Alpha Gas' newly built LNG Carrier 'Energy Endurance' has been successfully launched at South Korea's Hyundai Samho Heavy Industries (HSHI) shipyard. It is scheduled to be delivered to the company in the first quarter of 2024. It has a capacity of 174,000 cubic meters and has XDF engine technology.
It is another newly built LNG Carrier ordered by the company from a series of three to be delivered by South Korea's Hyundai Samho Heavy Industries within the first and second quarter of 2024.
Earlier this year, the LNGC Energy Fidelity with a capacity of 174,000 cubic meters, built by South Korea's Hyundai Samho Heavy Industries was delivered to Alpha Gas SA. This is the first LNG carrier to join Alpha Gas fleet.
The vessel is equipped with the latest technologies including a high capacity and highly efficient reliquefaction plant, air lubrication system, two shaft generators (PTO) and air resistance shield.
As the company reveals the newly built vessel Energy Fidelity has a design incorporating the latest shipyard lines developed by the Hyundai Maritime Research Institute (HMRI), an air lubrication in order to reduce the frictional resistance from the ship's hull, improved air-resistance, using the air resistance shield at the forward end of the No 1 cargo tank/trunk deck, and two shaft generators (PTO) increasing the power plant efficiency, flexibility and eco friendliness.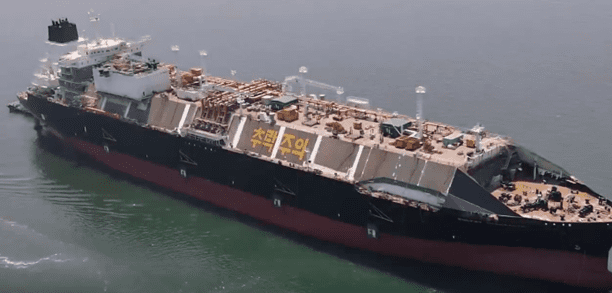 The Greek shipowner also revealed that the ship Energy Fidelity was delivered from the yard straight into her first employment, medium-term charter, with a world-class Far East based charterer.
Alpha Gas belongs to a Greek shipowner with a group of companies consisting of Alpha Gas, Alpha Bulkers and Pantheon Tankers.
The company, specializing in the management and operation of LNG vessels, was established in 2012 having its operating office in Athens, Greece since 2015.