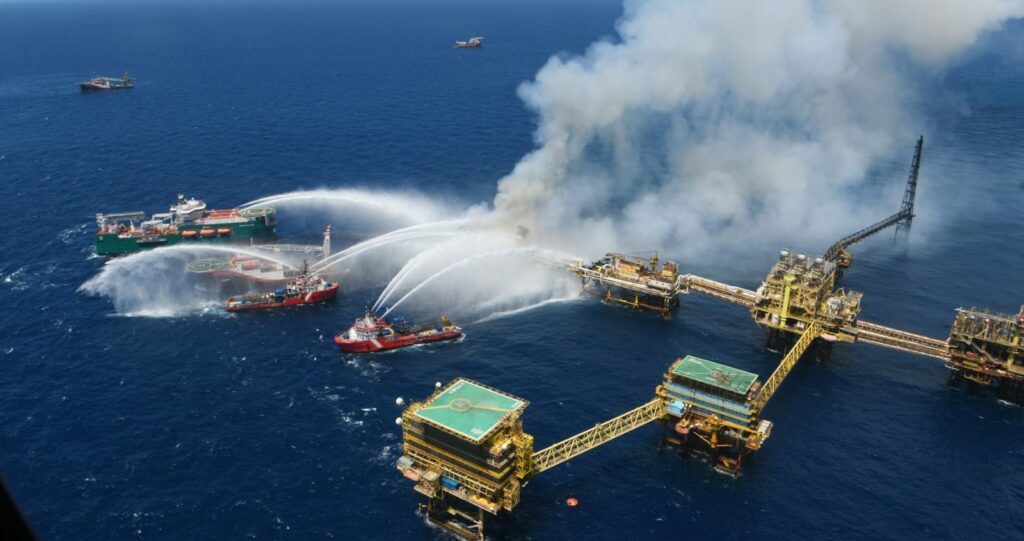 The large oil giant of Mexico Pemex revealed today that two people lost their lives, one is still missing and five are injured after a massive fire broke out Friday, at approximately 5:25 am, in the Nohoch-A platform.
The oil giant Petróleos Mexicanos (Pemex) shared details of the fire and issued a press releasing stating that in the process center 328 workers were working, of which 321 have been evacuated with the support of seven boats.
In the latest video statement posted to Pemex's twitter account, Pemex Director Octavio Romero Oropeza, said the two people who died and the one missing are from the private company and they will receive all the support of Pemex.
From Petróleos Mexicanos (Pemex), three injured colleagues are reported, as Mr. Octavio Romero Oropeza said, of which two are already at home and one will be transferred to the hospital in Mexico for specific care due to burns on 35% of his body.
The general director of Pemex, informed that, regarding the fire that happened yesterday the firefighting boats arrived on time and due to this, the fire did not spread to the other platforms of the Nohoch processing center, since only one of the five platforms was the one where the accident occurred.
Romero Oropeza reiterated that the most important thing for Pemex is the safety of the personnel, as well as the employees of the companies that work there.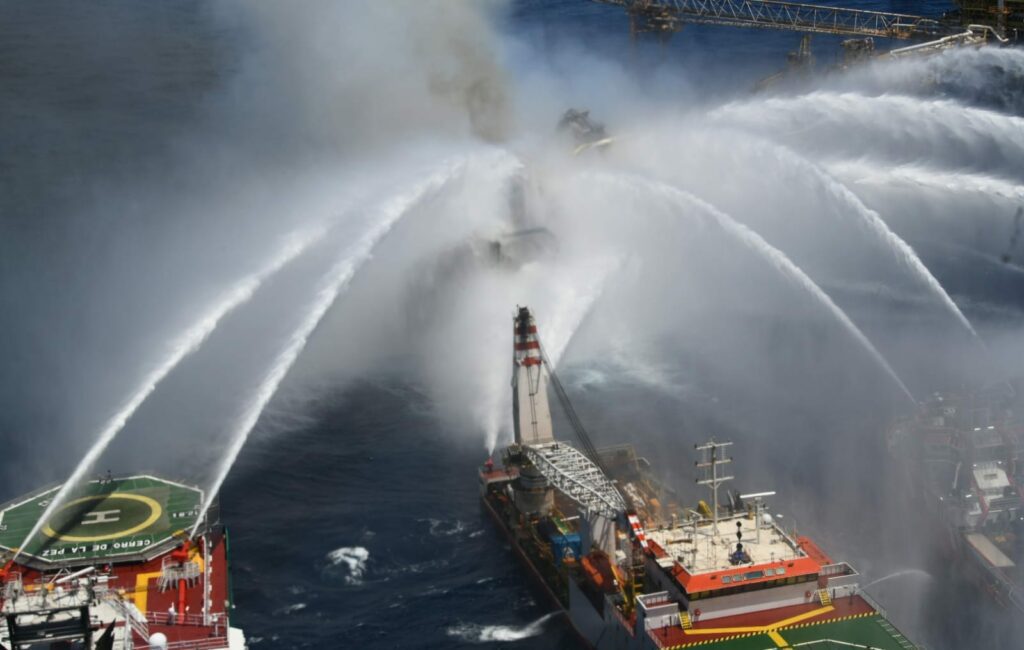 However, he said that two people from the private company lost their lives and one is still missing. Consequently, he guaranteed that all those affected will receive full support from Petróleos Mexicanos and the company where they work.
In a press release, Pemex also said that the incident had impacted production, for which reason a rapid return to production will be sought with defined strategies, and, finally, confirmed in the social media that the fire has already been controlled and work will be done to find the root cause of this incident.
"Regarding production, there is already a strategy to return quickly, so it will be reported how it will be done and in what time", the general director of Pemex said.
📌 Actualiza director general de #PEMEX, Ing. @OctavioRomero_O información sobre el incendio en Centro de Proceso Nohoch – A.https://t.co/ouiWQjIpNj pic.twitter.com/UqoTEhEEZX

— Petróleos Mexicanos (@Pemex) July 8, 2023