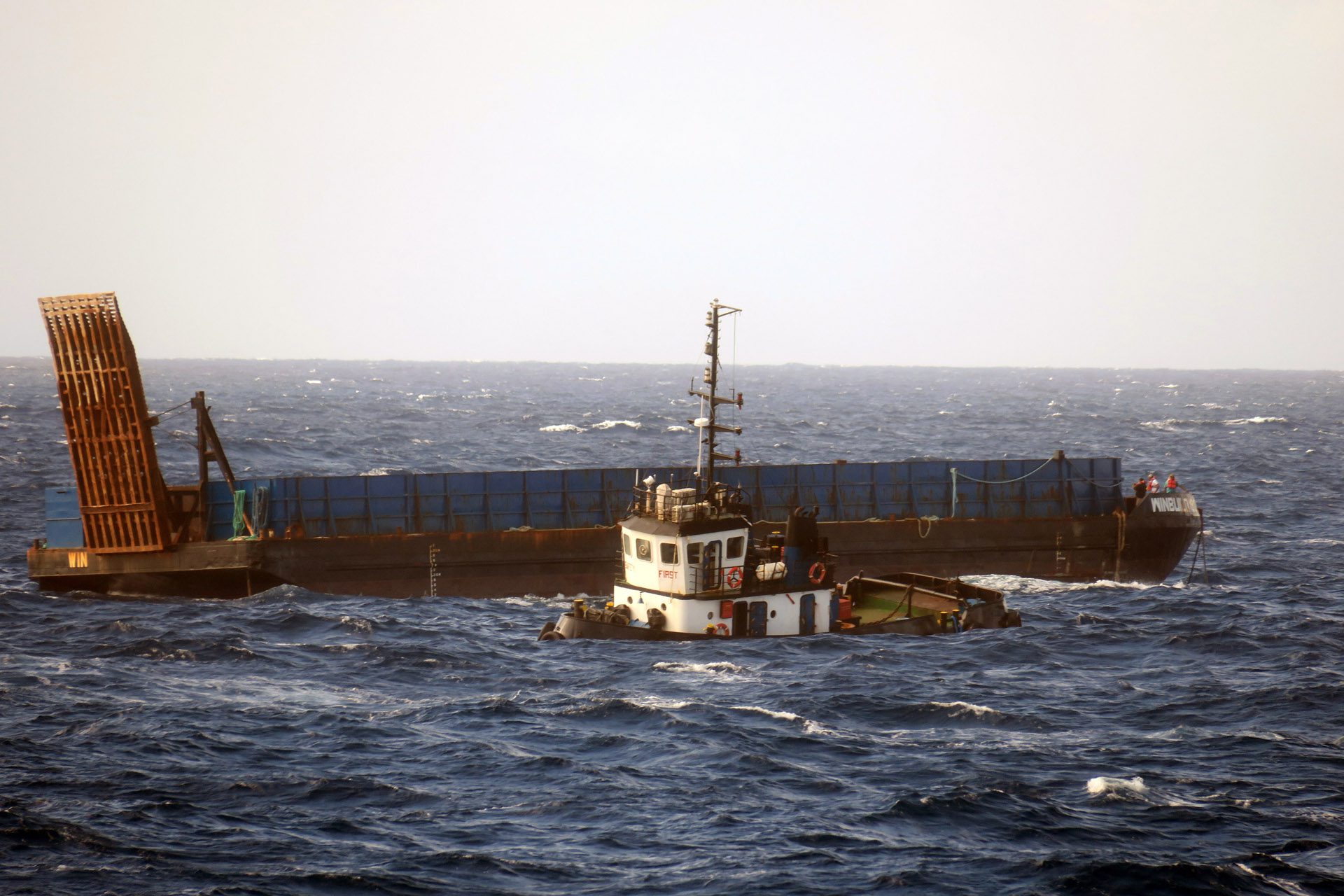 The Royal Navy rescued all five crew of an ocean-going tug in the Caribbean when the vessel started to sink in choppy seas, in accordance with a statement released on Saturday by the Royal Navy.
The Royal Navy's Patrol ship HMS Medway permanent presence in the region, conducting her first patrol of the year – plucked the tug crew off the large barge of sand they had been towing when their tug began to flood.
When the vessel's engines failed, they took refuge on the barge, but not before sending out an SOS around 1pm on Friday afternoon (5pm in the UK), some 20 miles west of the island of Sint Maarten, near to the British Overseas Territory of Anguilla.
The Patrol ship HMS Medway with her 50 crew was little more than a dozen miles away and picked up the Mayday straight away.
After consulting with the regional Maritime Rescue Coordination Centre in Martinique, the ship altered course and increased speed, reaching the stricken tug and barge in little more than 20 minutes.
Despite the warm temperatures (26 Celsius), the weather was squally with gusts of 30 knots, heavy showers and waves of up to 5ft, which put the rescue at the limits of Medway's sea boat.
With lives at stake, the boat was launched with Medway's boatswain Petty Officer (Seaman Specialist) Sarah Griffiths in charge. She was the first person to reach the stricken vessel.
The Royal Navy said the five tug crew were not injured, but shaken and relieved to be rescued. They were carried back to HMS Medway and have now been handed over to a Search and Rescue boat from Anguilla which arrived as the rescue ended.
Furthermore it is pointed out that although low in the water, the tug had not sunk when Medway left the area to resume her maiden patrol of 2023.
Source: Royal Navy