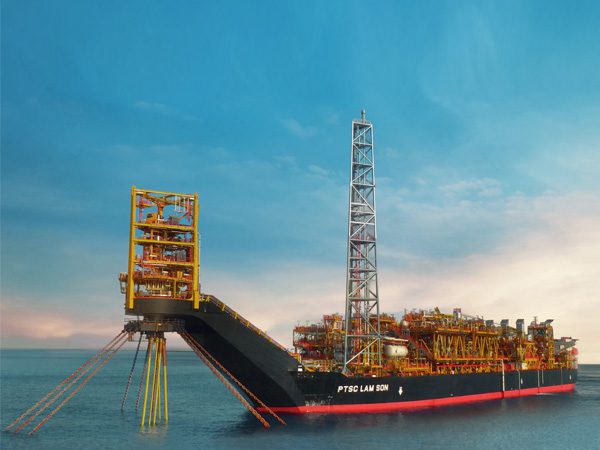 Malaysian based Yinson Production (YP), which is the offshore production business unit of the energy infrastructure and technology company Yinson Holdings Berhad, has announced that through its joint venture company with PetroVietnam Technical Services
Corporation (PTSC), PTSC Asia Pacific Pte Ltd (PTSC AP), it has received a 12-month extension for the Bareboat Charter Contract for FPSO PTSC Lam Son, with further automatic extension of 6 months.
The addendum entered by PTSC and PTSC AP on 29 June 2023, sets an extension of charter period from 1 July 2023 to 30 June 2024, and further automatic extension until 31 December 2024.
The company mention that the value of the Bareboat Charter Contract (including the automatic extension period) is estimated at USD27.3 million (RM127.9 million). PTSC AP is 49% and 51% owned by Yinson and PTSC respectively.
FPSO PTSC Lam Son has been operating in Block 1-2/97, Vietnam since 2014 the company mention.
"Since the start of this joint venture in 2012 and original charter commencing June 2014, we have developed a strong and productive partnership with our partner PTSC. Thrilled with the recent contract extension announcement, YP remains committed to
deliver exceptional safety standards and high uptime with FPSO PTSC Lam Son," Yinson Production Chief Executive Officer Flemming Grønnegaard said.