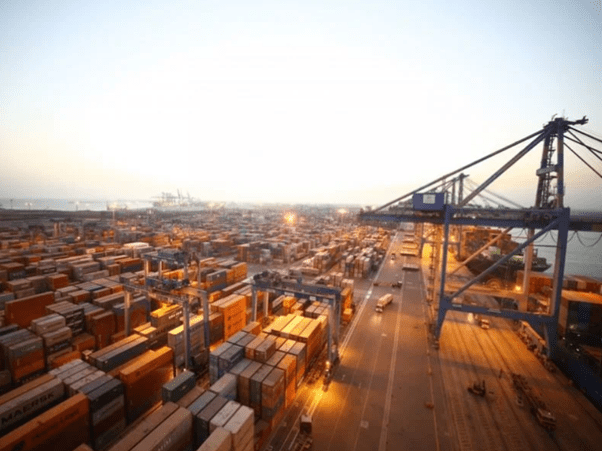 United Arab Emirates-based DP World has won a major concession for the development of a mega-container terminal at Deendayal port in Gujarat, on the western coast of India. The company will also be responsible for the operation and maintenance of the terminal, which is located on the country's western coast. This involves the construction of a mega-container terminal at Tuna-Tekra through a Public-Private Partnership, that will reshape the flow of India's export-import trade, as the company declares.
The company secured the contract from the Deendayal Port Authority under on a build-operate-transfer basis.
After completion, the terminal will feature a 1,100-metre berth, and will be capable of handling vessels carrying more than 18,000 TEUs. Total capacity will be 2.19 million TEUs.
In accordance with the company, the terminal will help the future container traffic growth in India, catering to exports and imports from Northern, Western and Central India. It will also help in reducing logistics cost, and improve efficiencies across supply chains.
The new terminal will be constructed and equipped with most modern facilities and equipment, over an area of approximately 63 hectares, and will be well connected to the hinterland through the network of roads, highways, railways and the Dedicated Freight Corridors.
DP World already operates five marine terminals, two in Mumbai, one each in Mundra, Cochin and Chennai, with a combined capacity of approximately 6 million TEUs and with the addition of Tuna Tekra Container Terminal DP World will have a capacity of 8.19 million TEUs.