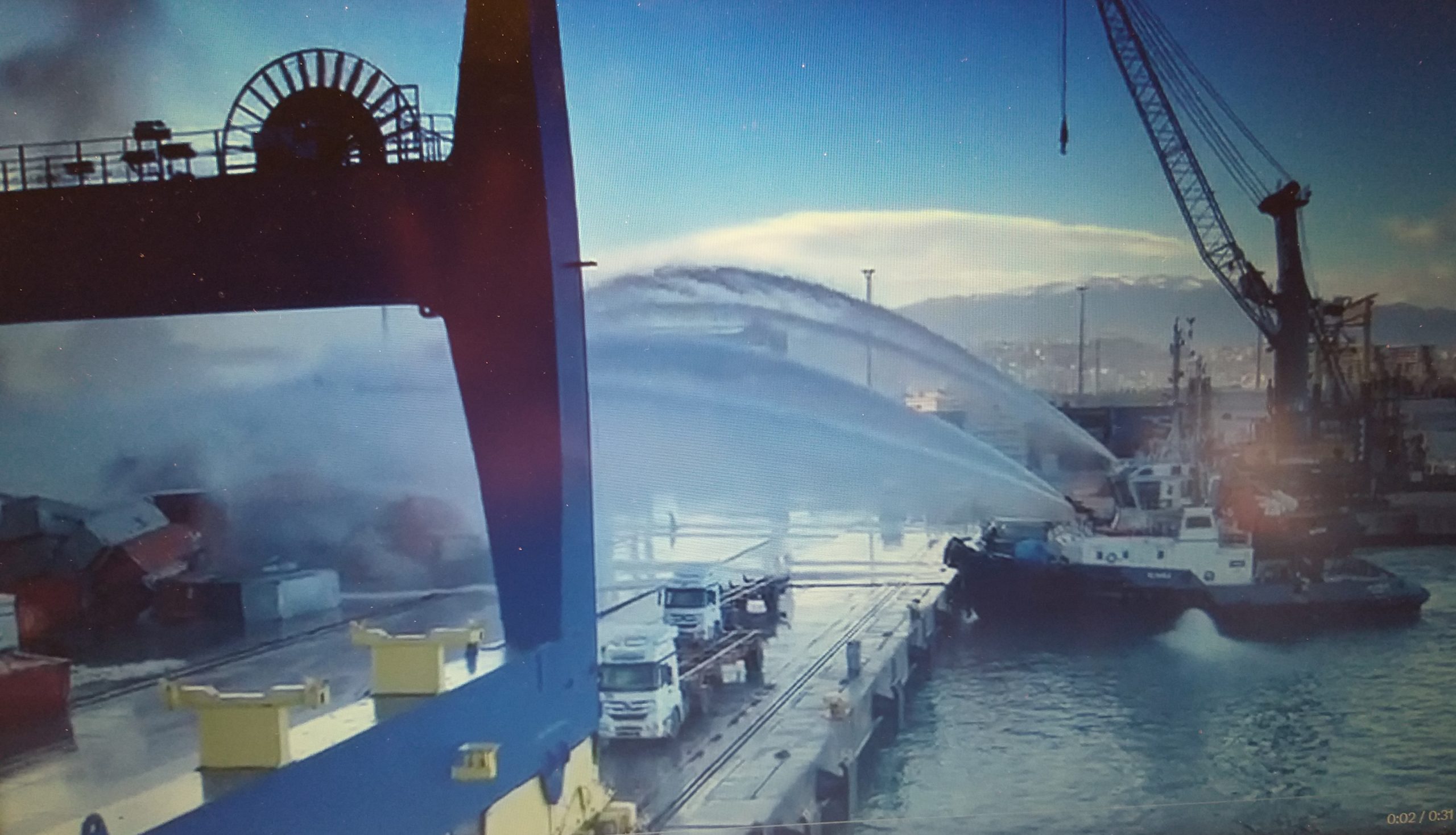 A fire which was burning hundreds of containers at southern Turkey's port of Iskenderun after horrible earthquakes hit the area, had been brought under control after efforts from sea, air, and land. According to Turkish authorities, progress was being made to douse the fire. Mersin and Iskenderun are the country's third-and seventh-busiest container ports in terms of volume.
The information was given by Adil Karaismailoğlu, the Minister of Transport and Infrastructure of the Republic of Türkiye, who confirmed that with the assistance of tugboats that responded to the fire using sea water, the aerial intervention of the Ministry of Agriculture and Forestry, and the support of other institutions, the fire is under control in Iskenderun Port.
However, images from yesterday´s videos from Adil Karaismailoğlu post in twitter show there's still plenty of dark plumes of smoke billowing from the terminal.
Authorities insist today's firefighting efforts are aimed at cooling, and the fire has been under control. Ekrem İmamoğlu, the Mayor of Istanbul Metropolitan Municipality said in twitter that the fire in Iskenderun Port has been extinguished, and cooling works continue.
MSC Mediterranean Shipping Company said yesterday in an update to its customers, that whilst this natural disaster has had an impact on their operations and services, no vessels were impacted.
The magnitude of the earthquake has caused significant damage to logistics and transport infrastructure in Iskenderun, and the terminal facilities in Iskenderun area have been subject to severe structural damage, leading to a complete stop of all operations until further notice, as it is mentioned by MSC.
"For cargo already loaded and sailing towards Iskenderun, MSC will divert shipments to Tekirdag in accordance with clause 19 of MSC Carrier's Terms and Conditions. The same will apply for all bookings meant for Iskenderun unless customers instruct us differently," as MSC said.
Two days ago another company CMA CGM informed its customers, that due to the earthquake that impacted the port of Iskenderun, which will lead to its closure for an undetermined period of time, the company is obliged to divert its clients cargo to Mersin.