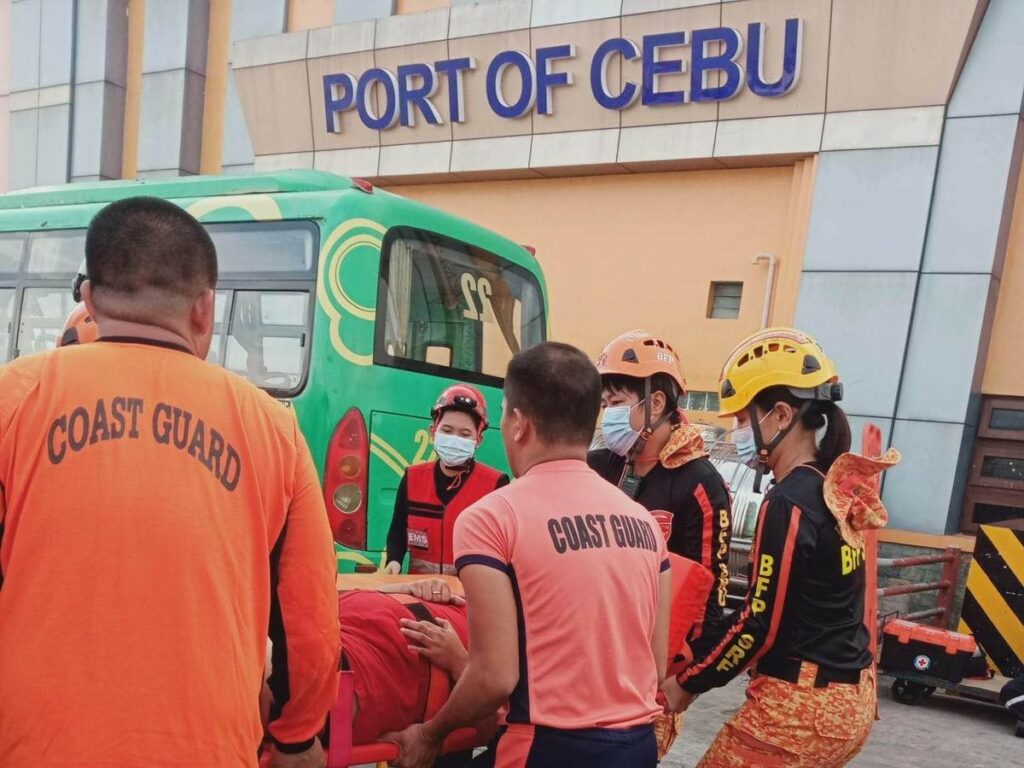 Photo credit: PCG
At least 25 passengers suffered minor injuries after the collision of MV St. Jhudiel and LCT Poseidon 23 in the vicinity waters off Barangay Looc, Mandaue City, Cebu on Sunday 21 May 2023, the Philippine Coast Guard reported.
Units from the Philippine Navy's Naval Forces Central (NFC) came to the rescue of passengers of a fast craft that collided with a cargo vessel after suffering a "steering casualty" while transiting along Mactan Channel on Sunday afternoon.
In an incident report on Monday, the PCG said the MV St. Jhudiel experienced steering casualty and engine failure during its course, causing the ship to collide with LCT Poseidon 23, which was on its way to Ormoc City from Mandaue City.
Based on initial reports from the Philippine Coast Guard the MV St. Jhudiel departed Ormoc City, Leyte, with 197 passengers, and was bound for Cebu City.
Passengers who sustained injuries were brought to the nearest hospital, in accordance with the fast ferry company which is currently conducting a thorough investigation of the incident.
The coast guard said "as per MV St. Jhudiel´s master, 25 passengers suffered minor injuries".
It also said it has provided a floating asset, land vehicle, and an ambulance to respond to the incident.
LCT Poseidon 23 carried 17 rolling cargoes and 20 drivers/cargo helpers when the collision occurred. It returned to its port of origin (Ouano Wharf, Mandaue City) to assess the damages incurred due to the accident.
Moreover, the Coast Guard Marine Environmental Protection Force – Central Visayas was dispatched to conduct an oil spill assessment.
The Coast Guard Station Central Cebu also advised the vessels' masters to file marine protests.
Meanwhile, the Coast Guard District Central Visayas directed the Maritime Safety Services Unit to conduct a marine casualty investigation.