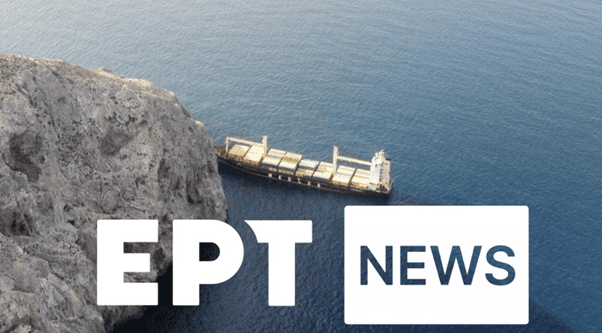 A Turkish cargo ship ran aground today at dawn on the island of Tilos in the Aegean sea, in Greece. The captain has not asked for help from the Greek authorities, while another Turkish ship is assisting in the detachment efforts. The ship ran aground in a rocky area on the island of Tilos, a fact that was immediately noticed by the relevant authorities, who initiated all the prescribed procedures.
The weather conditions are very good and at the moment there is no risk of sinking, in accordance with the Greek media.
The mayor of Tilos, Maria Kamma, speaking to the Greek tv station Ert South Aegean, said the relevant authorities are on alert. "We are following the issue calmly" she said characteristically. Pollution has not been observed.
In accordance with other Greek media the 146 meters-ship with the 17 crew members, all Turkish, was sailing from Piraeus, Greece to Latakia in Syria loaded with containers.
Source: ertnews.gr