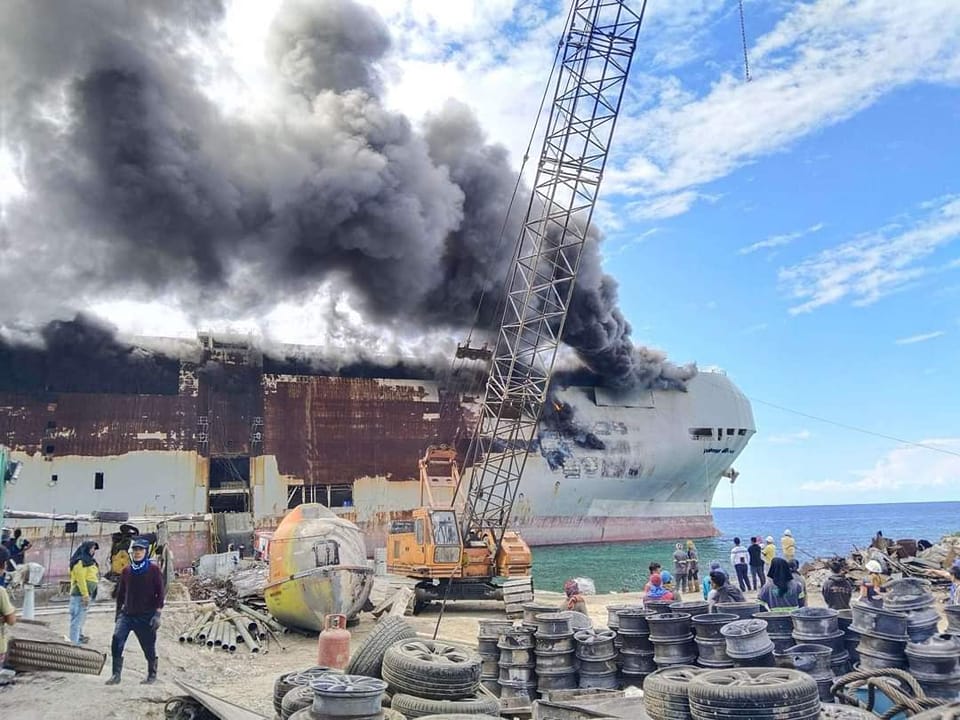 Photo credit: PCG
PCG responded to a spectacular fire onboard the vessel Diamond Highway on Friday. The Philippine Coast Guard responded to a fire onboard incident involving the vessel Diamond Highway at the vicinity shoreline of Punta Engaño, Lapu-Lapu City, Cebu, on 28 April 2023.
The Coast Guard Sub-Station Lapu-Lapu and the Marine Environmental Protection Unit (MEPU)-Central Visayas assisted the BFP Lapu-Lapu in combating the fire on board the vessel Diamond Highway.
Per inquiry to Diamond Highway's Operations Manager, Mr. Arnel Villaganas, the fire started from the starboard bow while cutting the vessel's scrap metals, as it is reported by PCG.
Pilipinas Precious Metal Resources Inc. supervisor, Mr. Butch Orasaga, said they safely disembarked all personnel conducting scrap operations, as it is furthermore said by the coast guard.
"Harbor Star's MTUG STARGAS also augments the firefighting operations," according to the Philippine authority.