Japan conglomerate Marubeni Corporation and bound4blue, a Spanish located engineering company which has developed and commercializes a wind propulsion system called eSAIL, announced today that they have formed a strategic partnership to promote and sell this technology.
The partnership between both companies will mark a significant milestone in the pursuit of decarbonization in the maritime industry.
Through the partnership agreement between them, Marubeni will promote retail activities for eSAILs both domestically and internationally, leveraging its network in the shipping industry established to date.
Furthermore, Marubeni will act as the exclusive business partner of bound4blue in the Japanese market, with the two partners actively working together to enhance their mutual relationship and presently they are working on a joint project for installation of four eSAILs on a Panamax bulk carrier of MMSL PTE. LTD., a wholly owned subsidiary of Marubeni.
The eSAIL system is categorized as a suction sail and the basic principles of the eSAIL are similar to those underlying the generation of lifting power by airplane wings. It is working by sucking of air into the eSAIL also smooths the flow of wind around its body, with the result that propulsive force can be generated more efficiently.
"Partnering with a renowned company like Marubeni strengthens our position as a key player in the wind propulsion sector and enables us to contribute more effectively to the global efforts of decarbonizing the maritime industry in a profitable way," as José Miguel Bermúdez, CEO of bound4blue highlighted.
"In line with our commitment to becoming a 'Forerunner in Green Business,' we are thrilled to collaborate with bound4blue in our shared vision of a decarbonized society. By actively participating in the construction of environmentally beneficial supply chains, Marubeni aims to contribute to the reduction of greenhouse gas emissions and promote sustainable practices across industries," said Mr. Yasutomo Miyake, General Manager, Ship Project Dept. of Marubeni.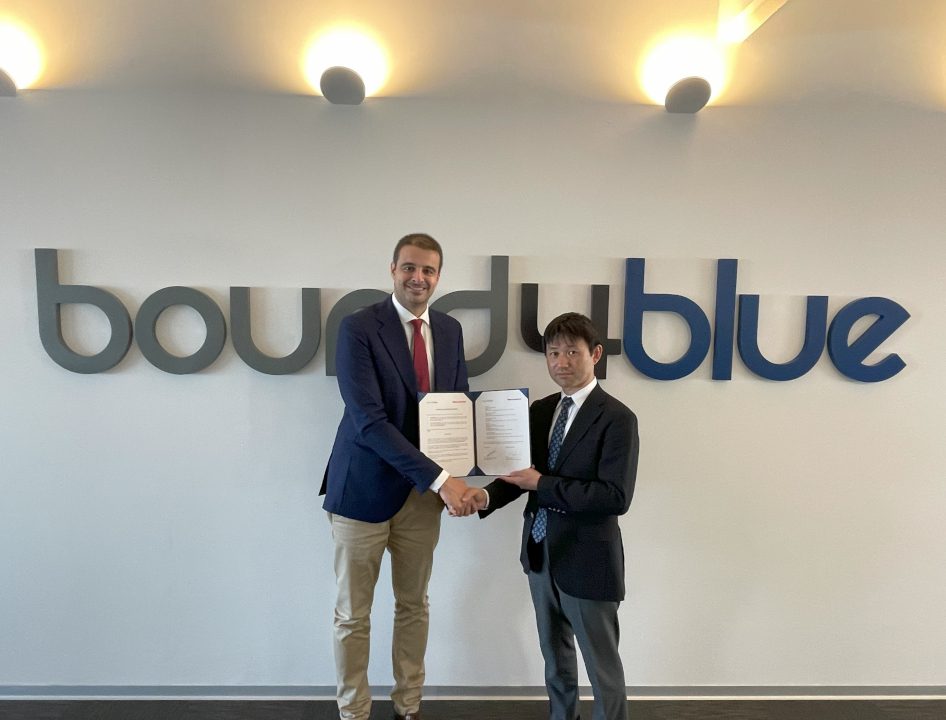 Photo credit: bound4blue