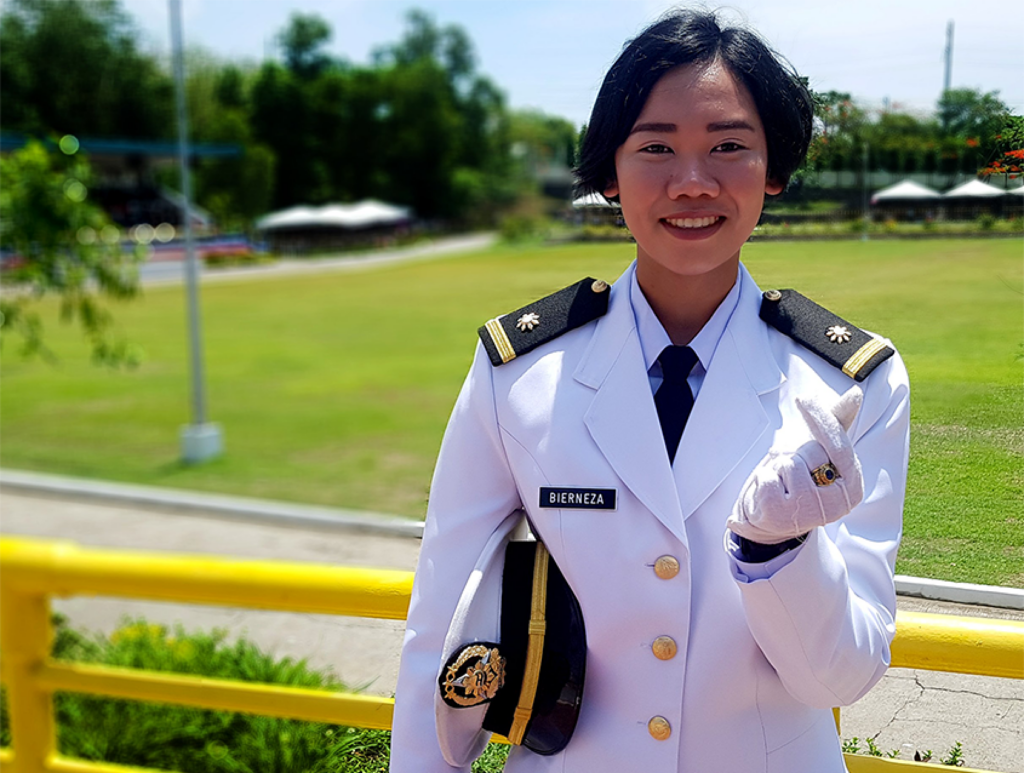 Cleo Bierneza is excited about what a Just Transition can mean for young crew. (Photo credit: C.Bierneza/ITF)
The Philippines and Indonesia, which are home to just under 21% of the world's crew members, are taking action to support their seafarers in developing modern skill sets as shipping decarbonizes.
The steady progress by key seafarer home nations in Asia to equip their maritime workers with the skill sets needed to deliver a low and zero-carbon maritime sector will be showcased at the 'Seizing opportunities for green shipping in Asia and the Pacific' conference organized by the Philippines' Maritime Industry Authority, in accordance with International Transport Workers' Federation (ITF) press release.
The two-day conference explores the challenges and opportunities of shipping's decarbonization, including skills development for seafarers and a Maritime Just Transition.
With 252,392 of the world's seafarers – 13.3% of global crew members – calling the Philippines home, the country's ability to shift its training systems towards low and zero-carbon will impact the maritime sector's progress on climate targets.
The country has already taken steps to prepare with President Marcos launching the tripartite International Advisory Committee on Global Maritime Affairs in January 2023. In addition to advising on how best to ensure the global competitiveness of Filipino seafarers, the committee is a key forum for the country to prepare future seafarers for a Maritime Just Transition. The Task Force aims to support a just and human-centred decarbonization of the shipping industry.
Indonesia is also making inroads to upskill its maritime workforce in line with the emerging needs of the sector through its 'Skills for Prosperity programme in Indonesia', delivered by the International Labour Organization (ILO).
The country, which is home to about 7.6% (143,702) of the world's seafarers, is modernizing its training regime through international partnerships that share knowledge as well as best practice. The United Kingdom-funded programme includes the establishment of an industry advisory board for each of the four Indonesian polytechnics involved. This structure aims to promote closer collaboration between education and industry, and provide clear progression for graduates into skilled employment.
Timely action by governments and maritime authorities to enhance training and skills will position their seafaring nationals to embrace the high-quality job opportunities created by shipping's green transition. A recent study by DNV has estimated that 800,000 seafarers will require additional training by the mid-2030s to handle the fuels, technologies and ships of the future.
Fabrizio Barcellona, the Seafarers and Inland Navigation Section Coordinator at the International Transport Workers' Federation (ITF) warns, "Although the actions by the Filipino and Indonesian authorities are admirable, there is still much to be done if we are to appropriately empower a global seafaring workforce of the future. Improving the training environment is a very necessary first step – particularly given the concerns about STCW compliance and competency."
As he says "this must be followed by upgrading to a new, modern and coordinated model for apprenticeships and cadet training with quality, enduring schemes backed by shipowners, unions and government. Collaboration between these sets of stakeholders is essential to deliver a Maritime Just Transition and safeguard their long term standing as global leaders in seafaring."