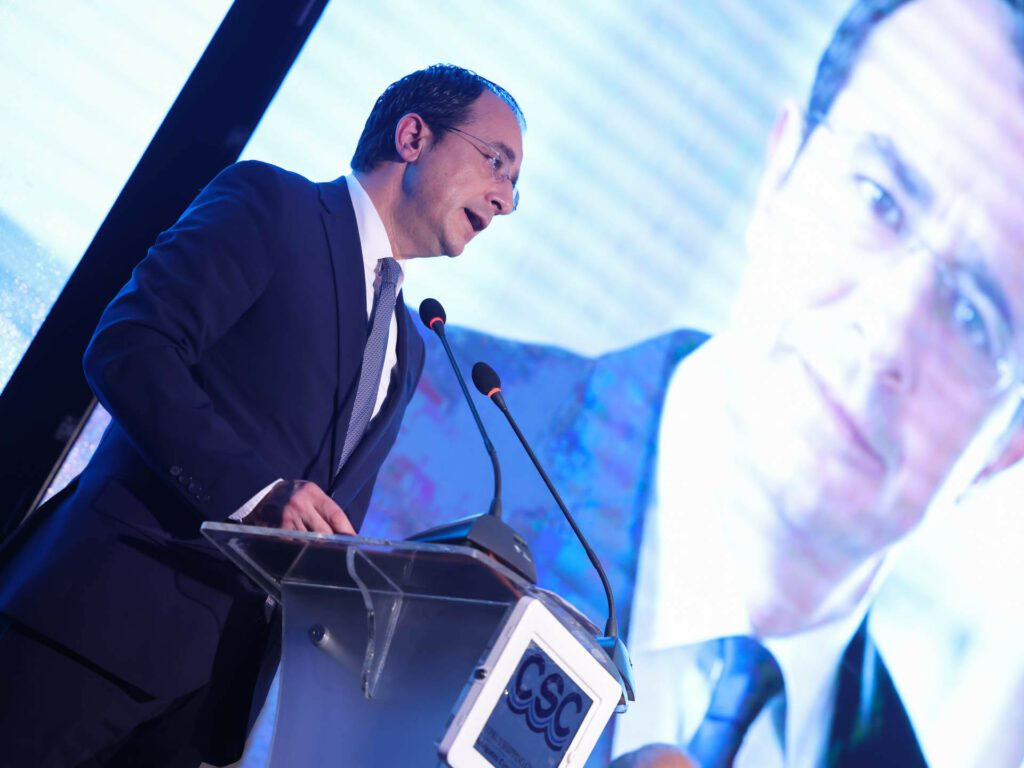 The advantages of Cypriot shipping were mentioned today by the President of the Republic, Mr. Nikos Christodoulidis, speaking at the annual General Assembly of the Cyprus Chamber of Shipping held in Limassol. The 34th Annual General Meeting of the Cyprus Shipping Chamber was held today in Limassol, with increased interest and attendance from State and Government officials, Business associates and Members.
In his greeting to the Assembly, the President of the Republic said, among other things, that since the first day of taking office, the Government has designed a clear strategy to address the challenges in the shipping industry, but also to ensure and further promote the excellent performance of the Cypriot shipping sector.
He added that the establishment of the Deputy Ministry of Shipping has marked a new era in Cypriot shipping, while he expressed the belief that the path to the future is based on a holistic approach and turning challenges into opportunities.
He also pointed out that the Government is determined to speed up the process for the implementation of the "One-Stop Shipping-Centre", which was a long-standing demand of the shipping industry.
Referring to the actions that are underway, the President of the Republic highlighted, among other things, the training of officials from relevant government departments in relation to the shipping industry, so that they can assume important roles in new Services that will operate. He also mentioned the acceleration of the process for the preparation of relevant necessary maritime corporate legislation, the digital transition and others.
He added that the goal is the sustainable development and strengthening of the competitiveness of the Cypriot flag, underlining that Cyprus has introduced tax incentives aimed at supporting the green transition in Cypriot shipping, but also the implementation of environmental practices by shipowners.
He also noted that Cyprus is in a very high position both at the European and global level, specifically in 3rd place in Europe, 11th worldwide and 1st as a management center.
However, he noted, this "position would be even higher if we were not dealing with the illegal Turkish embargo on Cypriot ships, which is a flagrant violation of international and European law."
"We will continue to raise the issue of the illegal Turkish embargo in all relevant forums, including the EU, and we will continue to underline that the embargo hinders the interests of European shipping itself, but also affects global trade," said President Christodoulidis.
Finally, the President of the Republic assured that the Government is committed to work closely and productively with the Cyprus Chamber of Shipping and all involved bodies, so as to ensure the future of the sector and the Cypriot flag. He also noted that the Government will continue its efforts to maintain the competitiveness of the tax system in the shipping sector, but also to further improve the labor regime.