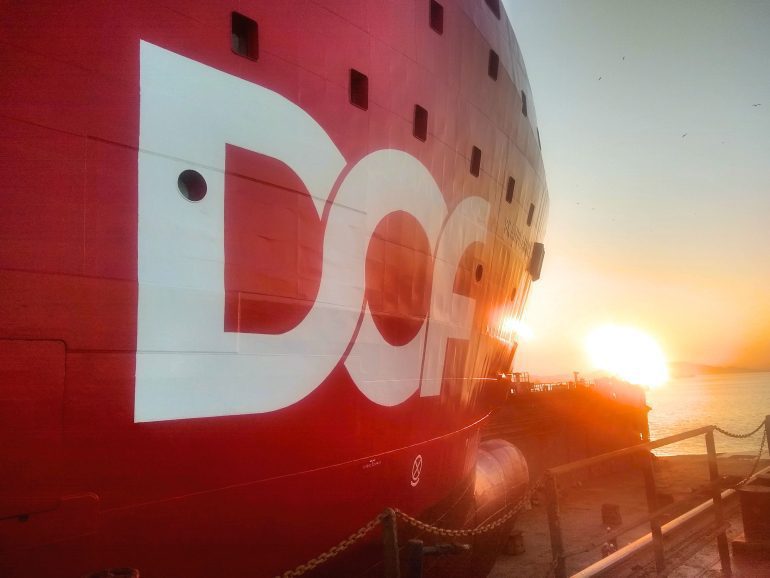 Norway´s DOF with a fleet of purpose-built offshore vessels has revealed on Friday that DOF´s ASA restructuring was completed, in accordance with the restructuring agreement, and the financial creditors of the DOF group have acquired 100% of the ownership in New DOF ASA (renamed from DOF Services AS and in the process of being converted to a public limited liability company), which is the new holding company in the DOF group.
After the completion of the restructuring, the company has no longer any ownership to the companies within the DOF group.
The move follows the announcements made by DOF ASA and DOF Subsea AS on 22 June 2022 and 21 October 2022, regarding the execution of a restructuring agreement, with a substantial group of the DOF group's financial creditors, and certain other stakeholders on a comprehensive financial restructuring.
Norway´s DOF has also made an announcement on 1st and 2nd of February 2023 regarding the bankruptcy proceedings in the company opened by Hordaland district court, and had an agreement between the financial creditors and the bankruptcy estate, facilitating that the company's subsidiaries will remain unaffected by the bankruptcy.
It is worth noting that DOF ASA together with its subsidiaries has made an announcement on 1 February 2023 regarding the request to Hordaland tingrett to open bankruptcy proceedings in DOF ASA, and the continuation of the financial restructuring to ensure continued operations of all other companies in the Group in spite of the bankruptcy in DOF ASA.