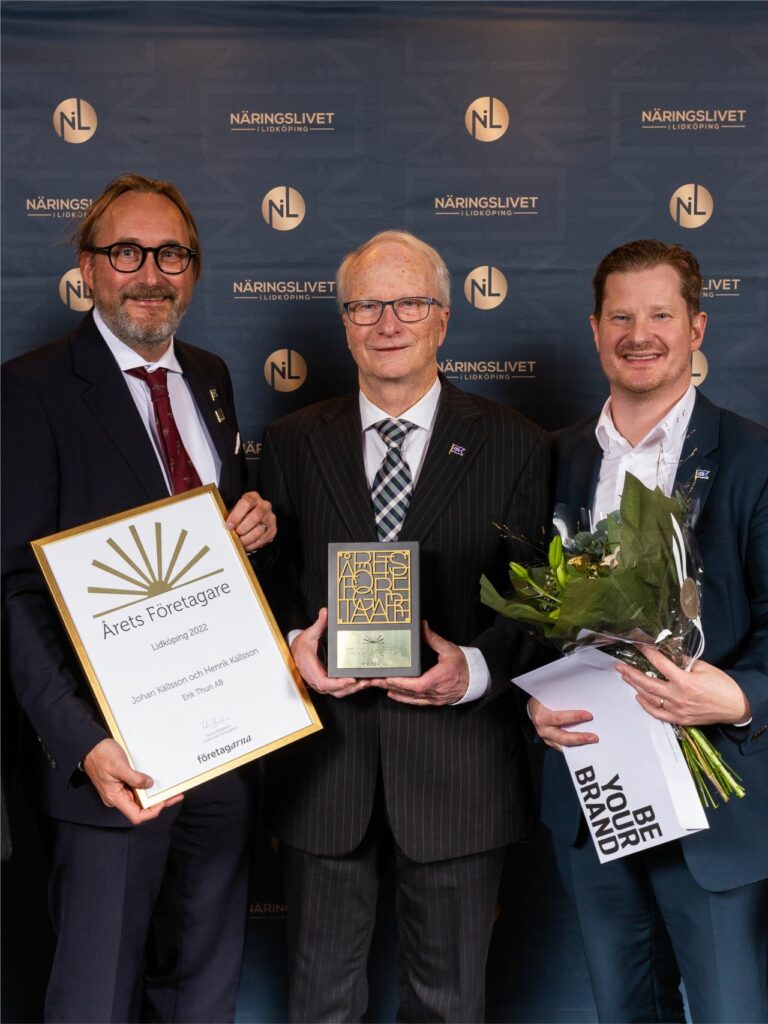 Photo credit: Erik Thun Group / "Entrepreneur of the Year" award, Sweden
Sweden´s Erik Thun Group has been granted funds from the Climate Leap initiative, part of the Swedish Environmental Protection Agency's local investments program, in order to reduce greenhouse gas emissions on its dry cargo fleet.
Erik Thun Group which has its core business in shipping with conventional coastal dry cargo vessels, self unloading vessels, product tankers and cement carriers, said the total investment for the company is calculated to SEK 36 million and the funds granted from the Climate Leap initiative will reimburse up to 40% of the investment, but no more than SEK 14.4 million.
As part of its climate transition and in order to further reduce greenhouse gas emissions, the Group is investing SEK 36 million to install battery packs on nine of its existing vessels in the dry cargo fleet.
"By installing battery packs and make the shore power connection smoother for the vessels, the need to use the engines while in port will be minimised," claims the group, adding that this will be beneficial not only for the reduction of emissions but also for reducing noise and for the overall safety.
The battery pack will be a backup for all systems on board in case of a blackout which will increase safety and help avoid any potential harm to the environment, it says.
The Swedish Environmental Protection Agency is making local investments for the greatest possible climate gain. The main aim of the Climate Leap initiative is to reduce the emissions that affect the climate. The Environmental Protection Agency plays a central role in the climate strategy decided by the Swedish Government and the Swedish parliament and the Agency has been commissioned to support local climate investments.
It has also been revealed that one of the conditions for the reimbursement from the Climate Leap is that the project to secure the shore power connection when in port, has to be finalised by June 30, 2024 on all of the nine vessels.