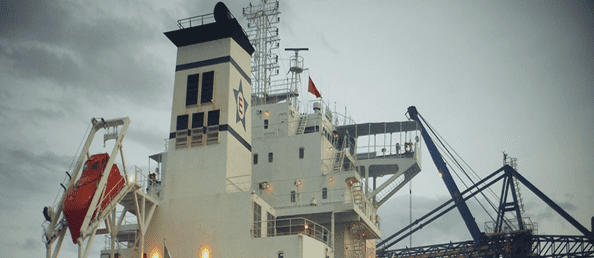 Photo credit: EuroDry
EuroDry owner and operator of drybulk vessels posts net loss for this year´s first quarter of $1.54 million versus a net income of $10.49 million for the same period last year.
The shipowner also registered total net revenues of $11.34 million representing a 37.9% decrease over total net revenues of $18.28 million during the first quarter of 2022.
EuroDry explains that during the second half of last quarter and through mid-May 2023, drybulk earnings for Supramax and Panamax vessels have recovered from their mid-February lows to levels that are currently profitable for our fleet.
But chief executive and chairman Aristides Pittas says the market has continued to be volatile as financial and other developments influence economic trends influence demand for raw materials. In parallel, the drybulk orderbook as a percentage of the fleet dropped below 7% after hovering for the last three years around a low level of 8% by historical standards.
Mr. Aristides Pittas expects a "supply squeeze" and slow-steaming over the next two to three years.
Furthermore as a result of the depressed market rates, EuroDry´s vessels earned 56.7% lower average time charter equivalent rates during the quarter as compared to the first quarter of 2022. This effect was slightly offset by the increased number of vessels owned and operated in the first quarter of 2023 as compared to the same period of 2022, says Tasos Aslidis, Chief Financial Officer of EuroDry.
The Athens-based EuroDry will evaluate investment opportunities in modern vessels having built sufficient liquidity to grow organically by 20-30% if identifies accretive opportunities for its shareholders.
Aristides Pittas, Chairman and CEO of EuroDry commented that "this persistent underbuilding of the fleet along with increased environmentally-driven regulatory requirements that will likely result in slow steaming and increased scrapping, are destined to create in the following two to three years a "supply squeeze". It remains to be seen whether demand for raw materials will increase over the same timeframe for rates to meaningfully react."