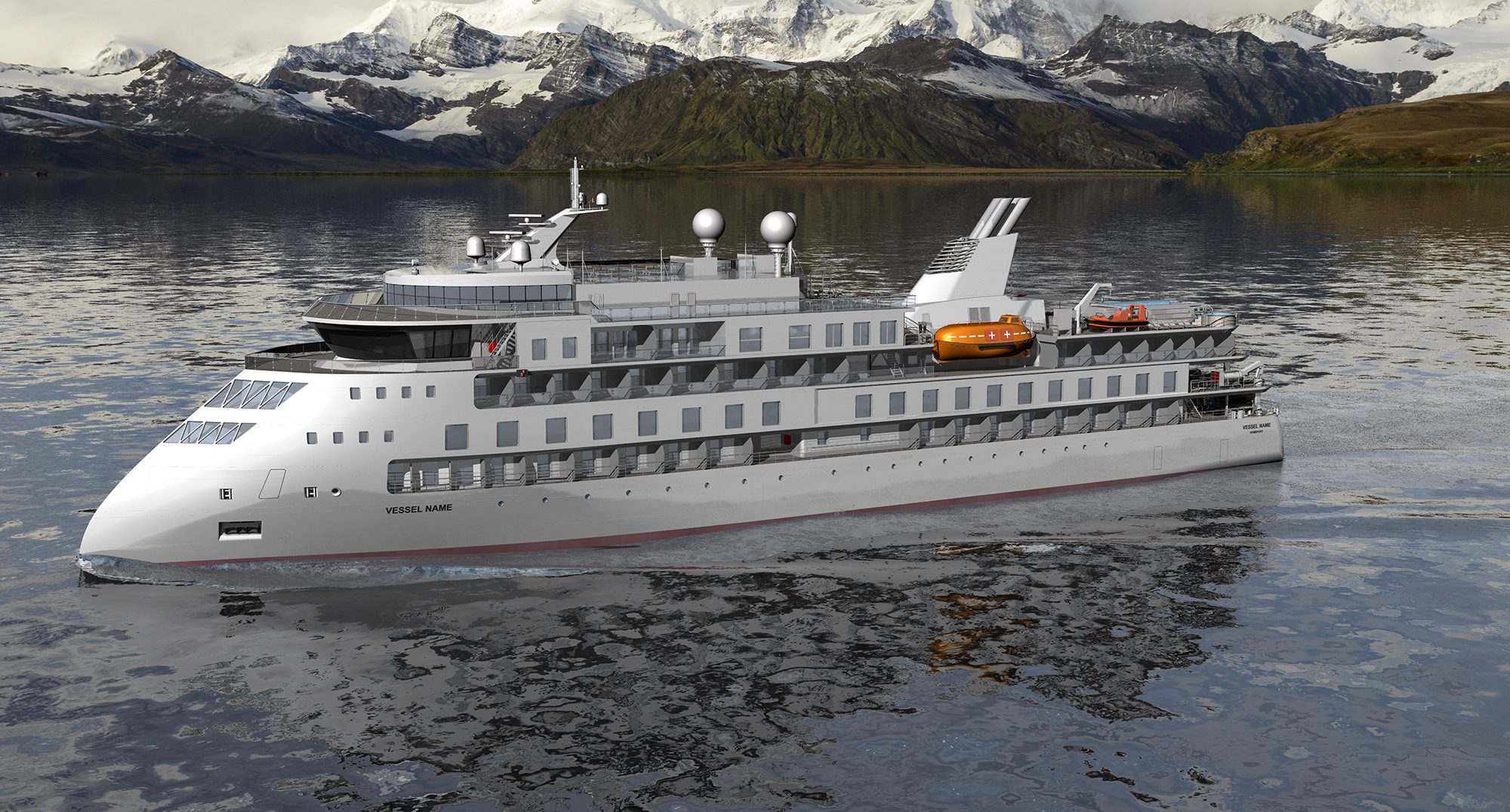 Ulstein ship designer, a family company headquartered at the harsh northwest coast of Norway, captures its seventh cruise ship design contract for Denmark's SunStone Ships. SunStone is one of the leaders in the design and development of next-generation expedition ships, the Infinity Class vessels.
In accordance with Ulstein, SunStone Ships goes for another cruise vessel in its Infinity Class.
All the vessels in this class are designed by Ulstein Design & Solutions, and they were the first to introduce the patented X-Bow design in the cruise industry. The vessel holds accommodation for 199 passengers, and a crew of 101. She is Ice Class 1A certified for polar cruising, holds the highest comfort class, and is Solas certified including a Safe Return to Port passport, as the company highlights.
"We are immensely pleased to announce that we have signed a new contract with the CMHI Haimen yard for the construction of a new X-BOW expedition cruise vessel of the ULSTEIN CX103 design", states Lars Ståle Skoge, commercial director at Ulstein Design & Solutions.
Tomas Tillberg Design, which is responsible for the interior design, says that the "main focus is to bring the outdoors inside, capitalizing on the big windows like the two-story atrium ones, and especially the spectacular FWD bow windows that Ulstein made possible thus furthering the small ship to a big ship feeling."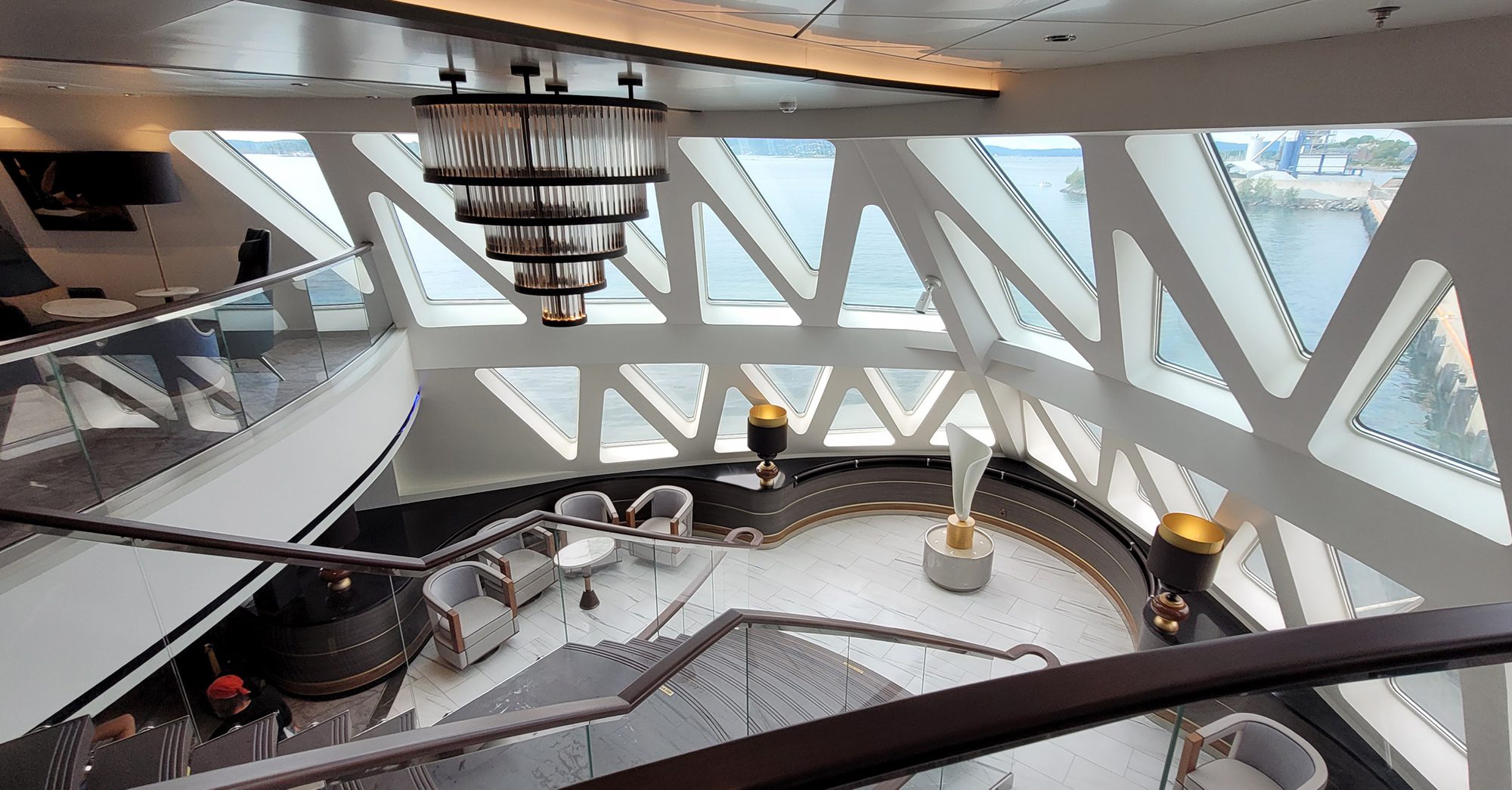 As Ulstein notes, all SunStone vessels in this class, are customised to accommodate a varying number of passengers and crews, and the public spaces are also carefully designed according to the client's request, despite the fact that all the SunStone vessels in this class are designed on the same platform, being 104.4 metres long and 18.4 metres wide.
Furthermore, this new vessel shares the feature of three other vessels in the Infinity class of having windows all around the bow lounge, to give a lot of light, and a feeling of being in nature whilst indoors.
It is worth mentioning that Ulstein, founded in 1917, is a family-owned company comprising several marine enterprises within ship design & solutions, shipbuilding and shipping.