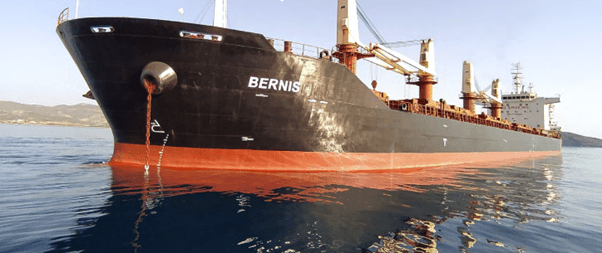 Photo credit: Costamare
Costamare's dry bulk vessels continue to trade on the spot market while the trading platform has been growing with a fleet of 51 ships, already fixed under period charters.
The shipowner has agreed to invest up to $200 million, with the main goal to grow the dry bulk operating platform business with healthy returns for the company´s shareholders.
The Greek Costamare managed to generate a net Income of $142 million for the period between January and March, with the liquidity at the end of the quarter reaching above $1 billion.
In the containership market the company covered nearly 100% of its containership open days for 2023 and has arranged long term employment on a forward basis for a number of containerships coming off charter between 2023 and 2025 having secured for its fleet contracted revenues of $3.1 billion with a teu weighted duration of four years.
Gregory Zikos, Chief Financial Officer of Costamare says charter rates in the containership market are on a rising trend with high demand across the board, while fixture periods are increasing in duration. The orderbook, however, remains the principal threat to the market.
The company´s 98% and 86% of the containership fleet has been fixed for the years 2023 and 2024, while it entered into more than 60 chartering deals for the owned dry bulk fleet since the fourth quarter 2022 earnings release.
Meanwhile Costamare in March 2023 entered into an agreement with Neptune Maritime Leasing Limited (NML) to which the company agreed to invest in NML's ship sale and leaseback business up to $200 million.
"During the quarter we became the leading investor in Neptune Maritime Leasing Limited, a growth-oriented maritime leasing platform, having agreed to invest up to $200 million. Considering current asset values, we believe the Neptune Leasing investment is a favorable employment of the company's increased liquidity," says Mr. Zikos.
Furthermore during the three-month period the company sold the container vessels Maersk Kalamata and Sealand Washington with an aggregate teu capacity of 13,292, and the dry-bulk vessel Miner with a deadweight of 32,300.
In the same period it accepted delivery of the secondhand container vessel Dyros with a teu capacity of 4,578 and of the secondhand dry bulk vessels Oracle, Libra and Norma with an aggregate deadweight of 172,717. Additionally the shipowner sold the container vessel Messini, with a teu capacity of 2,458.