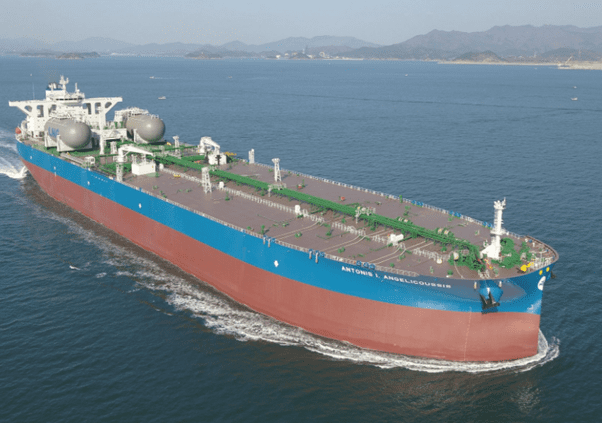 Maran Tankers Management is expanding its fleet portfolio with a dual fuel VLCC, Antonis I. Angelicoussis.
The vessel was delivered on 3 January 2023 by Samsung Heavy Industries, and was named in honor of the founder of our Group, Antonis I. Angelicoussis (1918-1989), as Maran Tankers Management said today.
She has a cargo capacity of 320,500 deadweight, and was designed to be both highly efficient and environmentally friendly.
Maran Tankers Management is the Oil Tanker Shipping unit of the Angelicoussis Shipping Group. The company was established in 1992 to manage the Oil Tankers of ASGL.
ASGL has a well established track record in shipping dating back to 1947. ASGL's fleet now comprises bulk carriers, tankers, LNG vessels. Today it employs a staff of approximately 300 shoreside professionals as well as over 3,700 officers and crew.
Source: Maran Tankers Management