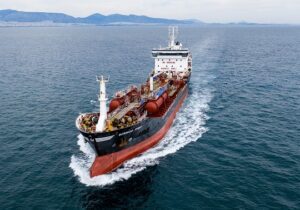 Marlink smart network solutions company has completed the migration of UNI-TANKERS' owned fleet to its global hybrid network solution.
The Danish shipping company UNI-TANKERS selected Marlink as an expert partner to support its digital transformation, combining hybrid high-throughput connectivity with cloud-data access, remote IT support, and proactive cyber security to improve performance and operational safety.
It's worth noting that UNI-TANKERS operates a fleet of approximately 40 owned and chartered oil and chemical tankers, and its customers include some of the world's best-known producers, refiners, and manufacturers.
Marlink has equipped all vessels owned by UNI-TANKERS with future-proof smart network solutions, combining the full potential of global VSAT, L-band backup and global 4G connectivity together with a range of digital solutions.
Using the smart routing capabilities of Marlink's XChange platform, UNI-TANKERS' ships will be able to send and receive data on the most appropriate channel and process data onboard at the edge of the network.
Marlink's hybrid network solution will enable UNI-TANKERS to further enhance its operations, including high volume data transfer to and from its vessels for safe and efficient navigation as well as compliance with prevailing vetting and inspection regimes.