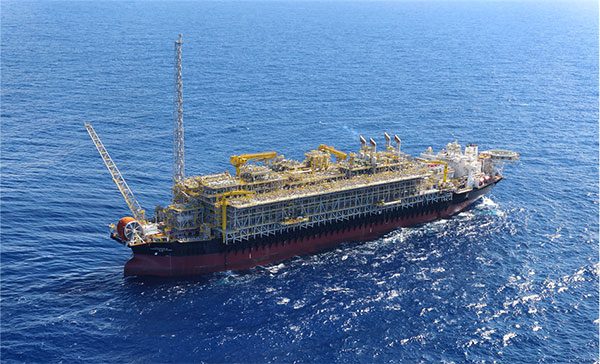 FPSO Cidade de Campos dos Goytacazes MV29 (Photo courtesy of MODEC, Inc.)
Japan's shipping major Mitsui O.S.K. Lines (MOL) invests in and concludes a business alliance agreement with Modec after a decision made by the company´s board of directors, taking a further step to become a social infrastructure company.
The decision is to acquire the third-party allotment of new shares of Modec together with Mitsui & Co and to conclude a business alliance agreement with Modec.
After the underwriting, MOL's stake in Modec will be 14.86% and will be the second largest shareholder, same share as that of Mitsui & Co.
Modec is a leading provider of solutions to the floating offshore oil & gas market such as FPSO. These units can handle oil & gas production in ultra deep water and in harsh environments, as Mitsui O.S.K Lines says in its statement released on Friday.
It's worth noting that MOL´s strategy is to expand its non-shipping business, including offshore businesses, as set out in the "Blue Action 2035" corporate management plan, and this investment and business alliance with Modec will contribute to this strategy.
"Through the business alliance, MOL will further strengthen its relationship with MODEC as strategic partners, and will mutually leverage its management resources to strengthen the competitiveness of the offshore business," as Mitsui highlights.