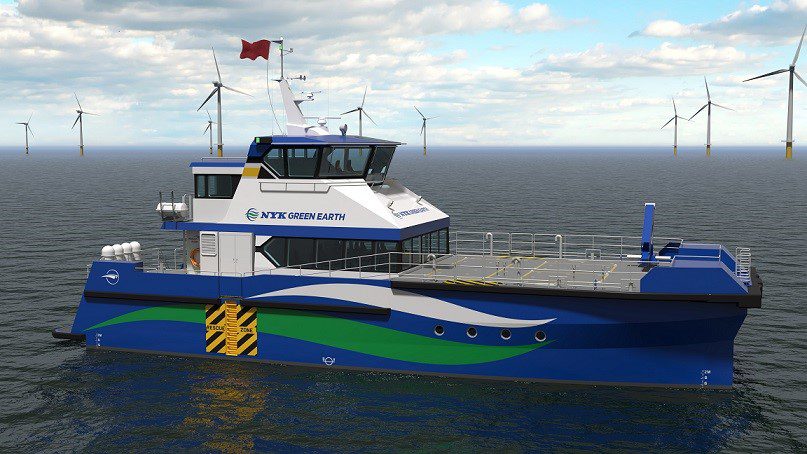 Japan´s major Nippon Yusen Kaisha has sealed, for a Crew Transfer Vessel, a time charter deal with Siemens Gamesa, a provider of wind power solutions. The vessel will be owned by NYK Line, and managed by Hokkaido-based Hokuyo Kaiun, a group company of NYK.
The vessel will be engaged in transporting workers to the offshore wind power generation facility, at Ishikari Bay New Port, which is scheduled to begin commercial operation in December 2023. This will be the first Crew Transfer Vessel operation inside Japan by the NYK Group, and the company aims to use this as a foothold for further expansion into the offshore wind power generation business.
It is an aluminum catamaran, of about 20 to 40 meters in length, built for high-speed operation, and equipped with stability equipment to transport technicians and crews to and from sites during offshore wind power construction, maintenance, and operation of offshore wind farms.
This is a major step for the company, as the market for Crew Transfer Vessel´s is expected to grow to over 100 vessels in about 20 years, starting around 2026, when the construction of offshore wind power generation facilities in Japan is expected to begin in earnest.
The Ishikari Bay New Port offshore wind farm project is being developed by Green Power Ishikari, which plans to construct, operate, and maintain 14 units of offshore wind turbines, manufactured by Siemens Gamesa, in a sea area of approximately 500 hectares.