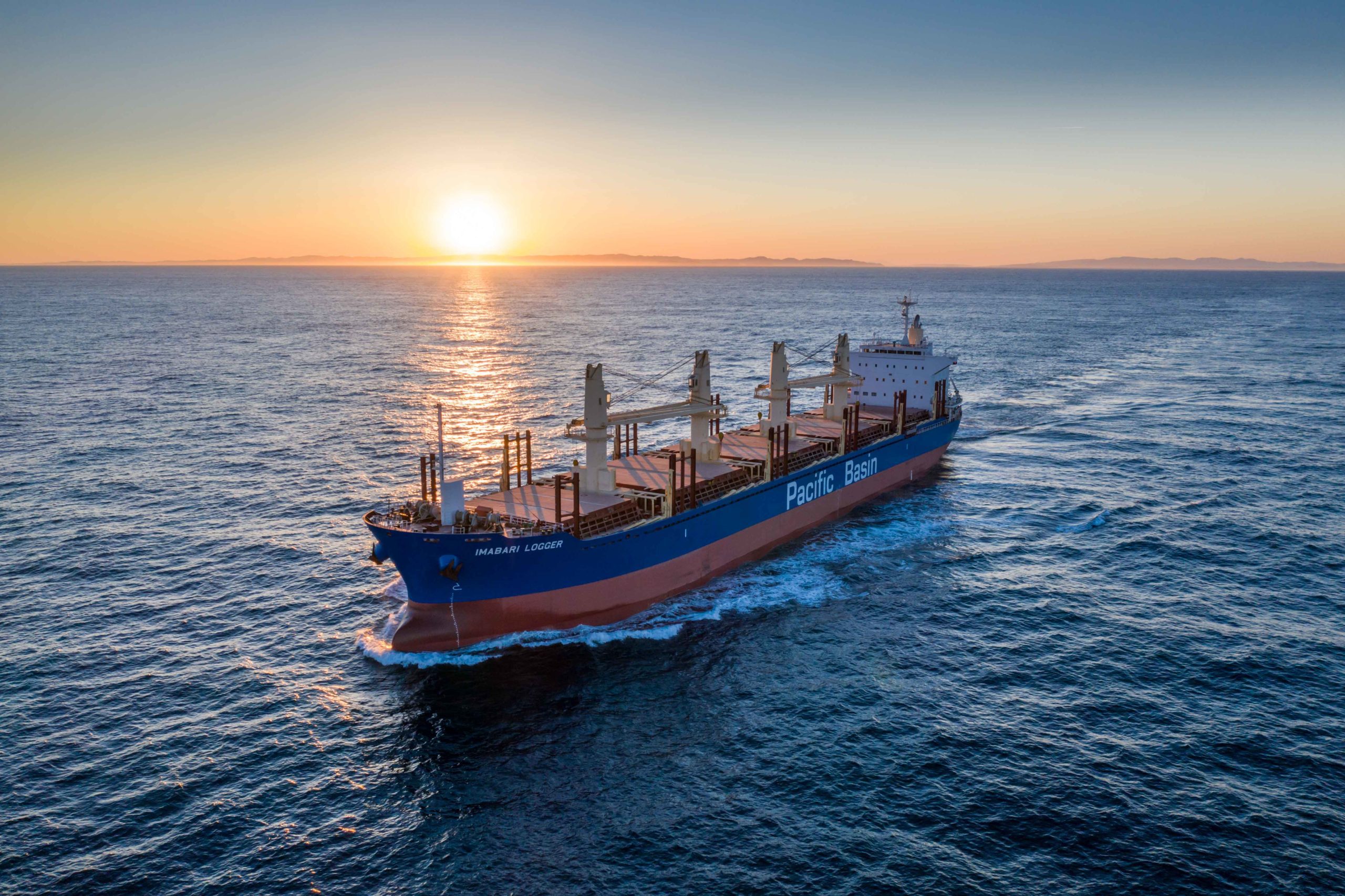 Pacific Basin Shipping Limited, a dry bulk shipping companies, has successfuly purchased four second-hand Ultramax vessels, one second-hand Supramax vessel, and one second-hand Handysize vessel as part of its strategy to renew its fleet portfolio.
The Hong Kong-based shipowner in 2022 due to the fact that the asset prices approached historical highs allowed the company to sell eight of its smaller older Handysize vessels, crystallising value and further optimise its fleet.
The company´s intention is to look for "opportunities to divest these smaller older Handysize vessels depending on market conditions, while also taking opportunities to purchase vessels which will fit Pacific Basin´s longer-term strategy to continue growing its fleet, with particular emphasis on Supramax, Ultramax and larger Handysize vessels as values have softened", as it is mentioned by the dry bulk owner.
The total number of vessels Pacific Basin expects to own is 73 Handysize and 50 Supramax ships, including the two Ultramax vessels and one Supramax vessel already purchased in the latter part of 2022 and including the currently chartered ships, the company will have approximately 263 ships on the water. The average age of its owned ships is expected to decrease from the current 13 years to 12 years, which is considered "ideal for optimising our return on capital while minimising residual value risk in the transition over time to zero-carbon technology vessels", as the company explains in its release.
Mr. Martin Fruergaard, CEO of Pacific Basin, said: ''We remain committed to our long-term strategy of further growing our Supramax/Ultramax fleet and renewing our Handysize fleet with younger, larger and more efficient vessels, thereby further optimising our fleet to more easily meet tightening environmental regulations. This transaction is a further step in the execution of this strategy, while in parallel we are continuing to cooperate in the investigation and development of zero-emission vessels and investment in related bunkering infrastructure, as we accelerate the transition and make zero-emission-ready vessels the default choice by 2030.''
Source: Pacific Basin Shipping