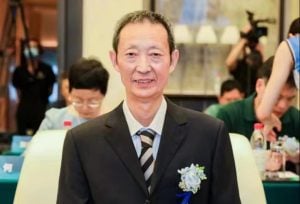 The China Shipowners' Association (CSA) has become a full member of the International Chamber of Shipping (ICS), a global trade association for shipowners and operators, with effect from 1 January 2023.
The China Shipowners' Association will join the ICS Board, which oversees the policy positions ICS presents on behalf of shipowners' worldwide with the shipping industry's global regulators, including the UN International Maritime Organization and the International Labour Organization.
Established in 1993, the China Shipowner's Association is a voluntary trade organisation whose members are owners, operators and managers of merchant ships registered in the People's Republic of China.
The CSA assists Chinese Government agencies to regulate and maintain fair competition, and reflect the views of its membership.
Emanuele Grimaldi, chair of the ICS, commented: "As a hub for global shipping China plays a major role in maritime transport, including an influential role on the international stage. This membership will strengthen our ability to work together, united as an industry, to tackle the most pressing issues facing shipping. such as decarbonisation. It is only through partnership that we will all succeed."
From his side, Zhang Shouguo, Executive Vice-President of China Shipowners' Association, said that "the cooperation between the China Shipowners' Association and the International Chamber of Shipping will have an important impact on both parties. It is believed that the participation of the China Shipowners' Association will enrich the ICS platform. We look forward to achieving win-win cooperation and mutual development in the future."
Source: International Chamber of Shipping