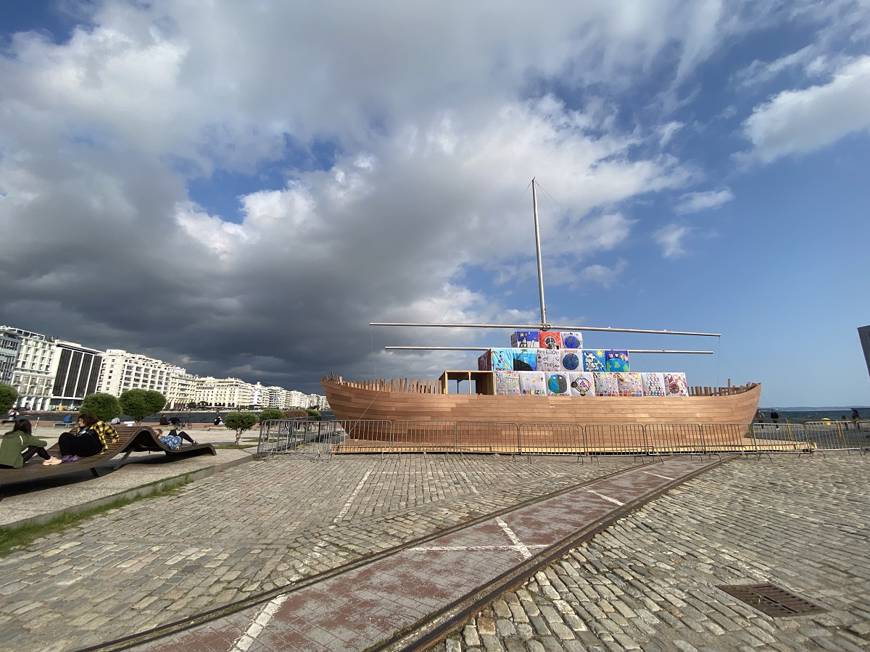 Photo credit: SNF
A big wooden ship, the Ship of Tolerance, modeled after an ancient Egyptian sailing vessel, has opened today for the public in the Port of Thessaloniki, Greece. As it travels the world, the ship seeks to connect kids across cultures and continents using the universal language of art.
First constructed in Egypt in 2005, the Ship of Tolerance has been recreated more than a dozen times across four continents, in Venice, Havana, Chicago and beyond, says the Stavros Niarchos Foundation (SNF).
More than 350 Greek students ages 5 though 18 have created paintings expressing what tolerance means to them in workshops guided by the project leaders, and 160 of these paintings will be sewn together into a sail for the ship.
The Ship of Tolerance itself is being constructed by a group of carpenters from Manchester, England.
At the same time, the MOMus-Experimental Center for the Arts in Thessaloniki is hosting an exhibition on the history of the Ship, featuring sails created in other locations.
This iteration of the Ship of Tolerance project is made possible through a collaboration between the New York-based Ilya and Emilia Kabakov Foundation, MOMus-Experimental Center for the Arts, and Donopoulos International Fine Arts.