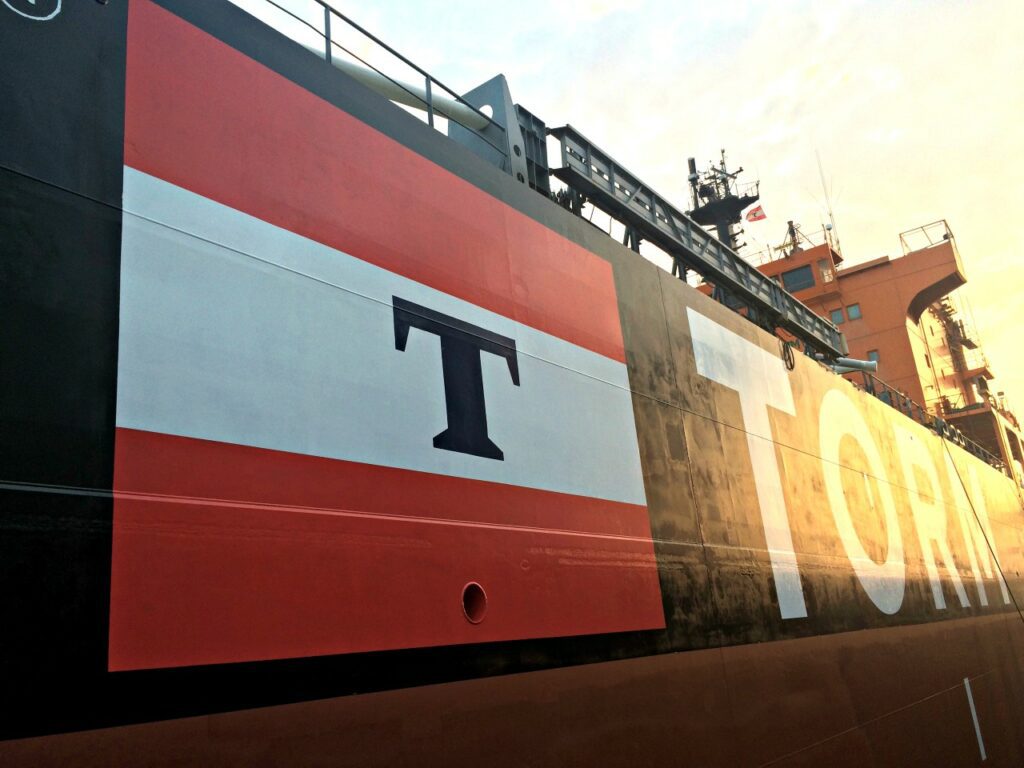 Photo credit: Torm
Denmark´s Torm specialist carrier of refined oil products continues its spectacular headway in 2023, with a significant increase in the revenues that can primarily be attributed to the higher freight rates.
Torm´s revenues for the first three months of 2023 increased by USD 180.8m to USD 390.2m compared to the same period last year, corresponding to an 86% increase.
Shipping company Torm continues its spectacular headway, strongly aided by the higher freight rates.
In the first quarter the company achieved freight rates across its fleet of USD/day 41,717 compared to USD/day 16,743 in the same period last year.
As explained by the company, higher freight rates continue to be driven by a strong product tanker market supported by the trade recalibration, caused by the sanctions and self-sanctioning of Russian product exports, as a consequence of the Russian invasion of Ukraine.
"During the first quarter of 2023, we saw a sustained strong product tanker market with high volatility, primarily driven by changes in the global flow of refined oil products towards longer haul trades," says the CEO Jacob Meldgaard.
The Danish specialist saw a significant increase in the average time charter equivalent TCE rate/day by 149% from 16,743 to 41,717 in the first three months compared to same period last year.
Meanwhile, the company has expanded its fleet portfolio after it completed acquisitions of seven second-hand LR1 vessels and three second-hand MR vessels, increasing Torm´s total fleet size to 88 vessels on a fully delivered basis.
As of 11 May 2023, Torm had taken delivery of the seven LR1 vessels. The three MR vessels are expected to be delivered before the end of May 2023, as the top management of the company claims.
Based on broker valuations, Torm´s fleet had a market value of USD 2,893.3m including delivered vessels as of 31 March 2023, an increase since 31 December 2022 of USD 243m or 9%.